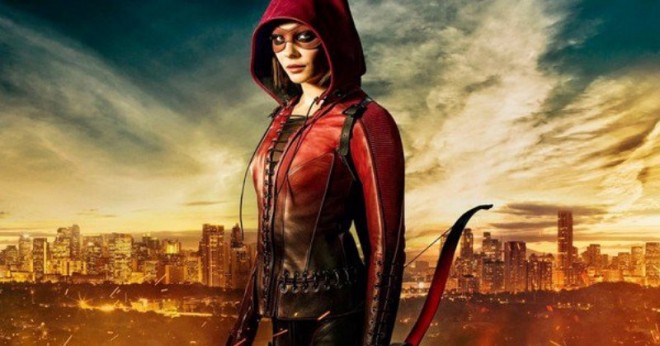 "Arrow" star Willa Holland, who plays Thea Queen/Speedy on the show, recently lashed out at DC Entertainment and Warner Bros for their approach and attitude towards the DC TV shows.
The actress compared DC's approach to rival company Marvel's, where the TV shows and films play out in a shared universe. She said at MCM London Comic Con (via Mirror): "Marvel does it in their own weird way - the mash between Agents of S.H.I.E.L.D and the movies and stuff. So it's a little upsetting because you know it is possible and it can be done and how good it would be if it was done."
The actress also weighed in on the issue of keeping the TV and cinematic universe separate and casting a different actor to play The Flash in the movie. Holland and her co-star Katrina Law, who was more reserved in her comments, said they both felt Stephen Amell of "Arrow" and Grant Gustin of "The Flash" would "kill it" playing their characters in a movie. "Basically you're giving the world two different Flashes all of a sudden," Holland added.
Holland also expressed her annoyance at how Warner Bros forced the Arrow makers to remove their version of Suicide Squad from the show once the film was announced.
"We get it, we're not going to fight about it anymore," She added. She further said that the show had already created its own Arkham Aslyum, but it all came to an abrupt end. "When DC found out they were going to be doing their own movie we had to axe all of the characters before we even got to show them. It was annoying at first and then when Stephen found out there was going to be a Justice League movie it only seemed, rightly so, he would be playing Green Arrow on it as well as Grant playing the Flash. It just seemed like the right normal answer."
She added, "Once they said no, you can't really fight against them for it, because they are the people that gave us a job in the first place. You just have to sit there on your hands, like okay, I get it!"