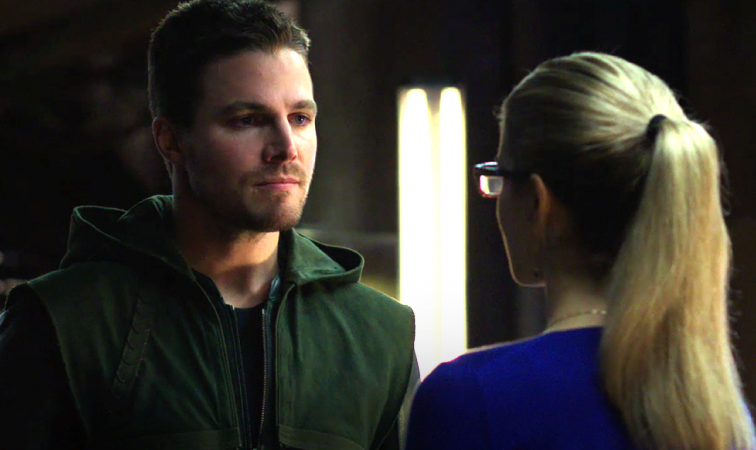 Olicity fans rejoiced watching Oliver Queen (Stephen Amell) and Felicity Smoak (Emily Bett Rickards) drive off into the sunset in the finale of "Arrow" season 3. They would be delighted to know that this is not the end of the couple's romantic journey, as they are expected to be back in startling city in the upcoming season.
Recently, the Canadian actress teased about the possibility of the power couple's return and said, "I feel like it might have something to do with Thea, because that seems to bring us back like that."
Meanwhile, the 23-year-old spelt out about the challenges the characters will face as a couple after they start spending quality time with each other. "I don't know what that's going to be for them. They're going to have a balance of that and hopefully in their relationship as well," she said, adding, "Now they're going to be spending all this time together without this job or commitment to exterior forces, and I think they're going to learn a lot more about each other."
However, Amell did not reveal much about his character and his onscreen relationship with Smoak, except two things -- his character will not put on the "Arrow" costume again, and he will appear for "at least 20 or 30 minutes into the premiere", according to TV Guide.
During the CW Upfronts 2015, the Canadian actor had said that the series will continue to show the romantic life of the onscreen power couple. "I think that's the plan. As we know on our show, nothing bad ever happens when people are super happy," he had said in an interview with TV Line.
So Olicity fans can expect to watch the developments in their favourite onscreen power couple after they begin to live together in "Arrow" season 4, which is speculated to premiere on The CW in October.