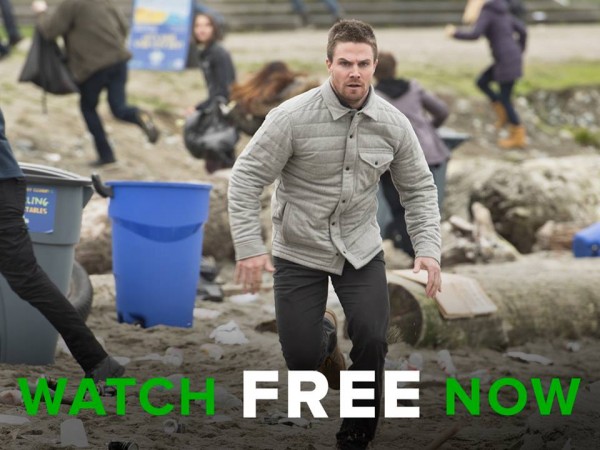 Oliver Queen's decision to train a new set of vigilantes in the premiere episode of Arrow season 5 will introduce some new faces to the viewers in the upcoming sequel. Episode 2 is titled The Recruits and it will air tonight, October 12, at 8 pm EST on The CW network.
The official synopsis of the episode reads: Oliver's new recruits for Team Arrow are Curtis, Wild Dog and Evelyn Sharp. Unfortunately, the Green Arrow's training methods prove to be too much for some of them to handle. Meanwhile, in the flashbacks, Oliver's initiation into the Bratva continues.
Click here to watch Arrow season 5 episode 2 live online. Episode 1, titled Legacy, will also be available online on The CW website.
Cast member Rick Gonzalez revealed that his character Rene Ramirez a.k.a Wild Dog will think that Curtis Holt a.k.a Mister Terrific and Evelyn Crawford Sharp are weaklings. According to him, the character does not pay much respect to his team members.
"In his mind, he feels as though it should probably just be him and Green Arrow taking care of things. But you know, that's also kind of cool that we get to see during the season the respect build for the team and how these guys come together," TV Guide quoted the 27-year-old actor as saying.
The Reaper star also stated that The CW series will address the reason for his character to consider being trained under Stephen Amell's character in episode 2. "We'll also touch upon how Wild Dog does have a respect for Green Arrow," he added.
Watch the official trailer of Arrow season 5 episode 2 below:
Meanwhile the title of Arrow season 5 episode 3 is titled A Matter of Trust and the official synopsis reads as follows:
Now that Stephen Amell's character has his new team, they are ready to hit the streets but Oliver doesn't feel they are ready. Headstrong Wild Dog defies the Green Arrow's orders and sets out on his own after a new drug dealer, Garret Runnels, who is terrorizing Star City. Runnels proves more powerful than Wild Dog and it is up to the Green Arrow to go head to head with Runnels to save his teammate.