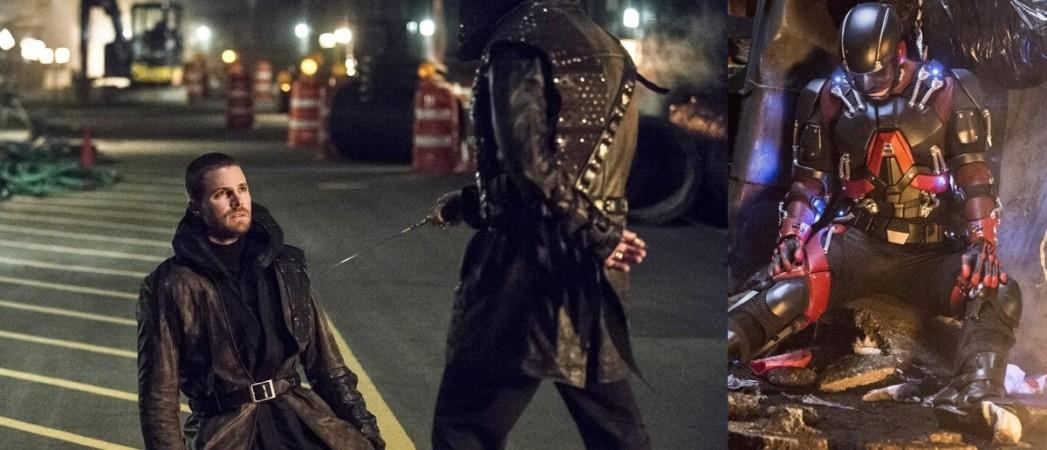 "Arrow" fans can prepare themselves for a few unexpected surprises when the show returns on The CW with season 4. Apart from a time jump, there could be new characters joining the series.
Actor Stephen Amell, who portrays Oliver Queen, has already teased a jaw-dropping plot line for the upcoming sequel of supernatural series. While interacting with his fans on Facebook, the celeb said, "It legitimately did. I emailed [showrunner] Marc Guggenheim directly after reading the season four premiere with three or four very pointed questions. Which he answered...mostly."
Amell also teased that the series will return with a time jump. "We go in real-time, like we normally do. So, five or six months have passed since the finale," he added.
Although the 34-year-old did not spill out any details on the storyline of "Arrow", followers of the show have speculated some shocking twists for the characters. If the fan-fictions are to be believed, then there could be a new Vigilante joining the series.
"Post season three, Roy is still Arsenal and Oliver and Felicity are together. A strange new cult is in town, killing or abducting kids for who knows what purpose, and it seems like the supernatural could be involved. But another vigilante has arrived in town, on a mission similar to that of Oliver, to save the kids, and to do that, Oliver will have to work with the Batwoman!" wrote one of the fans monikered as lordtrayus.
Meanwhile, another fan speculated that Ray Palmer aka The Atom (Brandon Routh) will be going through a life-and-death situation when "Arrow" returns with season 4. "Oliver and Felicity are compelled back to Starling City after a brief break from the chaos. Story takes place after season 3," stated another fan, Mischa Clark.