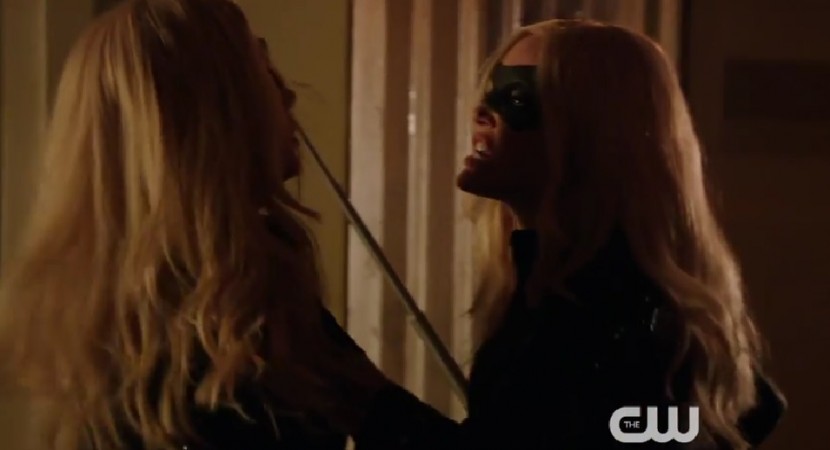 "Arrow" season 3 episode 13 titled "Canaries" is expected to be a not to be missed sequel of The CW series.
As the show returns on TV screens this Wednesday, 11 February, at 8pm, Oliver Queen (Stephen Amell) will realise the impact of his absence in the Starling City.
He will not just lose his power as the team leader but will also learn about Felicity Smoak (Emily Bett Rickards) and Ray Palmer's (Brandon Routh) relationship.
As per the official synopsis of "Canaries", team Arrow has already learnt to function without Queen so he will have to adjust with the situation.
Meanwhile, the protagonist will also have some bitter experience from Smoak in episode 13 as she pretends to be busy with Palmer when he approaches her.
Queen will even watch Laurel Lance (Katie Cassidy) as Black Canary and will warn her about the risk in taking up the role. But she will ignore him and move on with her next task in the upcoming episode of "Arrow" season 3.
During her mission to protect Starling city from Vertigo's (Peter Stormare) evil intentions, she will be hallucinated with a full dose of drug by the new villain in "Canaries".
As a result, Laurel will begin an epic fight with her sister Sara Lance (Caity Lotz), which may create severe physical injuries to her.
At the meantime, Thea Queen (Willa Holland) will make an attempt to discover the protectors of Starling city in episode 13 of The CW series.
However, the executive producer Marc Guggenheim indicated that the storyline of "Canaries" will have some "very big plot moves" and the team members of "Arrow" season 3 are all set to "stun and shock" the viewers with the new episode.
So the fans of American supernatural series can set their clocks to watch the next sequel of season 3 on The CW this Wednesday, 11 February, at 8pm. The show will be live streamed here.
Here are the official trailers of episode 13 titled "Canaries":