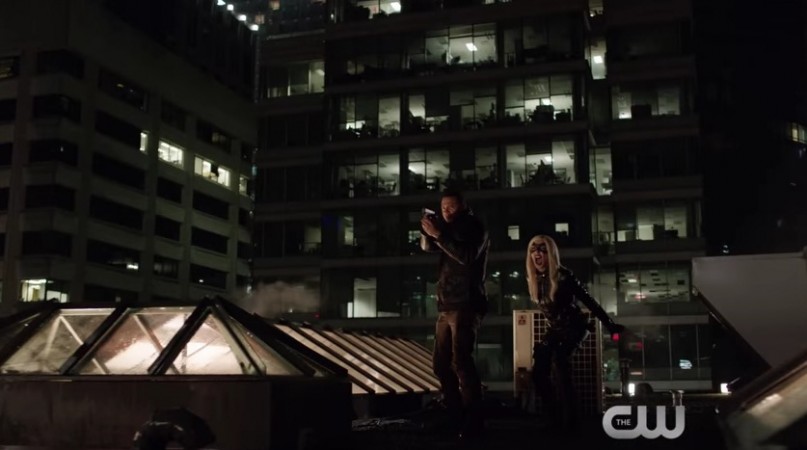 You can expect some shocking developments in "Arrow" season 3 episode 21 titled "Al Sah him," including a superhero turning a hardcore villain. It is reportedly one of the most thrilling episodes of The CW series.
Going by the official trailer of "Arrow" season 3, episode 21 will be filled with lots of action, and twists and turns. Oliver Queen (Stephen Amell) could turn bad in the episode, with the possibility of becoming the leader of Assassins by accepting Ra's al Ghul's (Matthew Nable) offer.
However fans of the series will hope that Oliver Queen doesn't turn into a villain.
Spoilers of the series also claimed that that Thea Queen (Willa Holland) might turn evil due to psychological impact caused by Lazarus Pit's powers.
"Arrow" season 3 episode 21 titled "Al Sah him" will be aired on The CW at 8 pm Wednesday, 29 April.
Meanwhile, possible spoilers of episode 22 titled "This is Your Sword" have surfaced online. It is the penultimate episode before the finale titled "My Name is Oliver Queen."
"Oliver/Al Sah-him (Stephen Amell) finishes his training and is left with two final tasks to become the next Ra's al Ghul. Ra's (guest star Matt Nable) threatens Nyssa (guest star Katrina Law) and delivers some shocking news. Meanwhile, Malcolm (John Barrowman) makes a surprising offer to Team Arrow and Thea (Willa Holland) goes to see Roy (Colton Haynes)," according to ComicBookMovie.