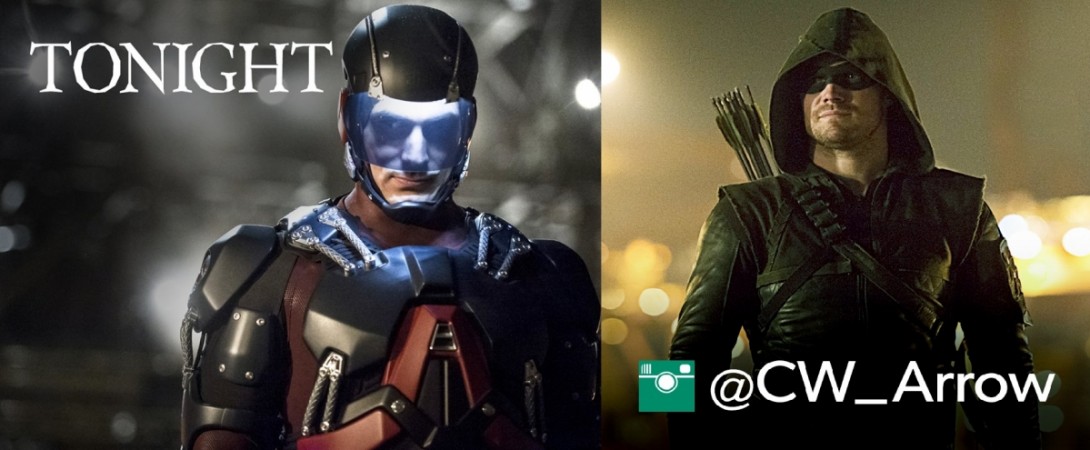 The CW will air "Arrow" season 3 episode 19 titled "Broken Arrow" on Wednesday, 15 April, at 8 pm and with it Oliver Queen (Stephen Amell) and Ray Palmer's (Brandon Routh) relationship will take a new turn.
The official synopsis of next sequel states that Captain Lance (Paul Blackthorne) will continue his mission to take down the hooded vigilante and Felicity Smoak (Emily Bett Rickards) will order the latter to keep a low profile.
However, the billionaire playboy will have to get into action when a meta-human named Jake Simmons aka Villain Deathbolt (Doug Jones) starts terrorising Starling city.
As the evil character begins to kill people with blasts of energy and plasma, things go out of Green Arrow's control and he will be forced to seek the help of aspiring hero 'The Atom'. While the two team up to fight against Jones' character, a new danger might strike the city.
Earlier, Amell had teased that there will be a death in the supernatural series, as he wrote, "Sometimes real feelings creep into a scene. Goodbyes are tough. Even when they're scripted."
Meanwhile, several spoilers have indicated that it could be Colton Haynes' character Roy Harper aka Arsenal since he was very emotional about the episode. "What a rough night. Probably the most difficult day I've had at work in my life. So many emotions all around that couldn't be controlled," he tweeted.
There are also speculations that it could be Blackthorne's character, who may sacrifice his life to save Queen after realising that the hooded vigilante is not his enemy, according to DC TV Universe.
So it remains to be seen how the storyline of episode 19 titled "Broken Arrow" will shape up the supernatural drama for future. In the meantime, viewers can tune in to The CW this Wednesday, 1 April, at 8 pm for episode 18 of Season 3, titled "Public Enemy", which will be streamed here.