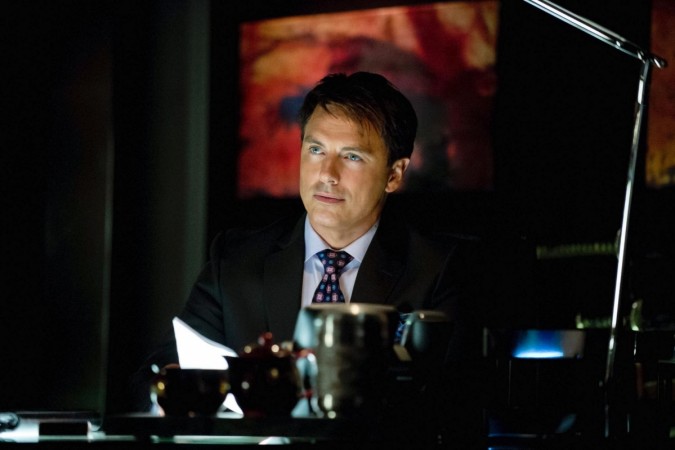 Oliver Queen (Stephen Amell) and Malcolm Merlyn (John Barrowman) will be at crossroads when "Arrow" season 3 returns on The CW with episode 16 titled "The Offer", which will be aired on Wednesday, 18 March, at 8pm.
While Oliver is confused on whether he should be the next leader of League of Assassins or not, Malcolm is devastated over Thea Queen's (Willa Holland) feelings for him.
During the PaleyFest, Amell revealed that Ra's al Ghul's (Matthew Nable) offer has given Oliver an opportunity to analyse himself and his activities after he returned to the Starling city. So he may decide to command the League of Assassins as the character will realise that he has not done much to save the people.
"We see a very different Oliver -- introspective, more vulnerable and defeated -- version of the character as we move towards the last portion of our episode," he said.
If Amell's character accepts Ra's al Ghul's offer then Starling city might need a new saviour and several spoilers have indicated that Ray Palmer (Brandon Routh) is preparing himself to be the next protector. So "Arrow" fans can expect to watch a fight between Atom and Arrow in the upcoming episodes of season 3.
Meanwhile, Barrowman stated that Malcolm is devastated that his daughter is making some moves against him but he will not stop her. "[He is] allowing her the space to figure it out. With what is to come, she needs to understand the gravity of who she is now," he told Collider.
So when the supernatural drama returns on The CW with episode 16 titled "The Offer", it might take the viewers through a roller-coaster of events.