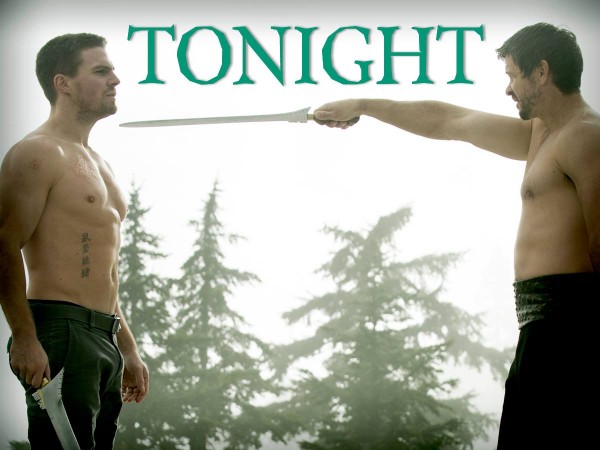 When "Arrow" returns on The CW with season 3 finale titled "My Name is Oliver Queen" on Wednesday, 13 May, at 8pm, it will revolve around the victory of good over evil.
While League of Assassins prepares to crown the new leader, Oliver Queen (Stephen Amell) finds himself on a crossroad since his decision could change the future of Team Arrow and Starling city. Although the description of next sequel hints on danger for the protagonist and his team, title indicates good fortune for them.
The official synopsis states that everyone's lives are in danger as Ra's al Ghul (Matthew Nable) puts forth his final plan. Amell's character must decide if he's strong enough to take on this new role and what it will mean for everyone on Team Arrow.
So fans are curious to know what is next for their favourite character and several spoilers have indicated that the protagonist will win out against the villain.
According to Screen Rant, Nable's character will have a similar ending of other evil characters in the supernatural series, including Malcolm Merlyn (John Barrowman), China White (Kelly Hu), Brother Blood (Kevin Alejandro), Slade Wilson aka Deathstroke (Manu Bennett).
Meanwhile, there is also a buzz that a new villain will be introduced towards the end of season finale. "From my understanding, H.I.V.E. is going to be a big part of next season's big baddie. We are going to delve right into why H.I.V.E. hired Deadshot to kill Andy and what H.I.V.E. is all about to begin with. There will be a lot of Diggle's connection to H.I.V.E," actor David Ramsay told E!Online.
However, fans will have to wait until 13 May to know more about "My Name is Oliver Queen". In the mean time, they can watch "Arrow" season 3 titled "This Is Your Sword" on The CW this Wednesday, 6 May, at 8pm, which will be live streamed here.