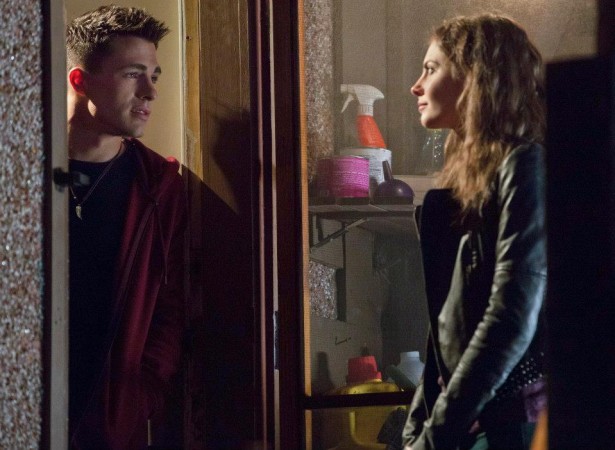 The penultimate episode of "Arrow" season 3 titled "This Is Your Sword" is likely to give a double treat to its viewers when it is telecast on The CW this Wednesday, 6 May, at 8pm. Apart from focusing on Oliver Queen's (Stephen Amell) training, the supernatural series is also expected to show the reunion of Thea Queen (Willa Holland) and Roy Harper aka Arsenal (Colton Haynes).
Ever since the cable network aired episode 20 titled "The Fallen", which hinted at the departure of Haynes' character, fans were eagerly waiting to know about his future. The upcoming sequel might provide answers to all their queries.
Although the official synopsis does not have enough details about the future of Holland's character and her onscreen partner, it stated the former will try to meet the latter. Viewers can therefore expect to see some surprising developments in their relationship.
On the other hand, Amell's character will finally succeed in his mission after he finishes his two final tasks to become the next Ra's al Ghul. But he could face new challenges coming his way, as the description indicated a sequence between Al Sah-him and Team Arrow. There is a revelation here: Malcolm Merlyn (John Barrowman) will make a surprising offer to the team.
However, it remains to be seen whether its a part of their plan to destroy Nanda Parbat forever, because fans of The CW series believe that their superhero can never turn himself into a villain and his decision to replace Ra's al Ghul (Matthew Nable) is part of a master plan.
If so, then one can assume that a shocking news awaits Nable's character in episode 22 and it could be about the demolition of League of Assassins.