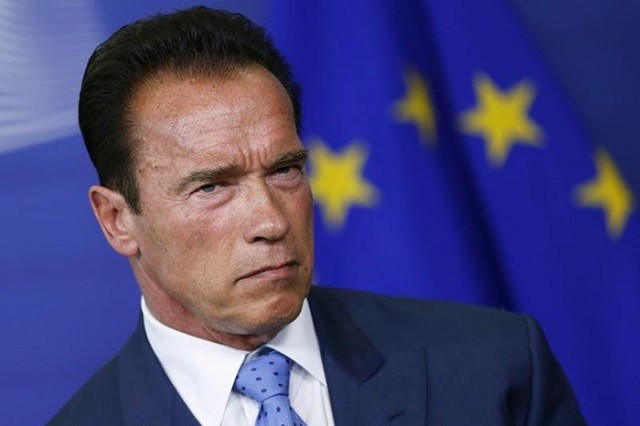 Former California Governor Arnold Schwarzenegger, who is being sued by inmates of the Pleasant Valley State Prison for deliberately exposing them to virus that caused a leprosy like disease, claims that he didn't poison the prisoners.
According to the lawsuit filed by 22 inmates from the California state prison, it is alleged that the former governor and the prison officials (despite knowing of the dangers of the disease) kept the inmates at risk, without bringing in any measure to tackle the problem.
It is claimed that the Valley fever killed at least 30 inmates, while many former and current inmates have been left with horrible symptoms of the disease such as limb amputations and brain damage, TMZ reported.
Coccidioidomycosis commonly known as, "Valley fever" or "California fever" is a fungal infection. The fungi are found in the soil and can become airborne by any kind of disturbance such as wind, construction or framing. Once the coccidioides fungus enters the lung, the victims will get valley fever and may suffer skin lesions, limb amputations and brain damage.
The actor, however, claimed in the new legal documents that he can not personally be held responsible for an outbreak of the disease in Pleasant Valley State Prison. "I did not poison the prisoners. I was not indifferent about the situation as it is being claimed. I had held several press conferences acknowledging the problem," the Terminator star said, it is reported.
Since he was busy running the state, he had left it upon the concerned officials to address the problem, he added.
According to Reporting on Health that carried out a detailed research taking in data from 2006 to 2010 on the dreaded Valley fever, it concluded that rates of prisoners contracting the disease was 1,000 times higher at Pleasant Valley than any other prisons in the country.
While a class action law suit has been on, the disease costs the state prison system about $23 million annually in inmate health care.