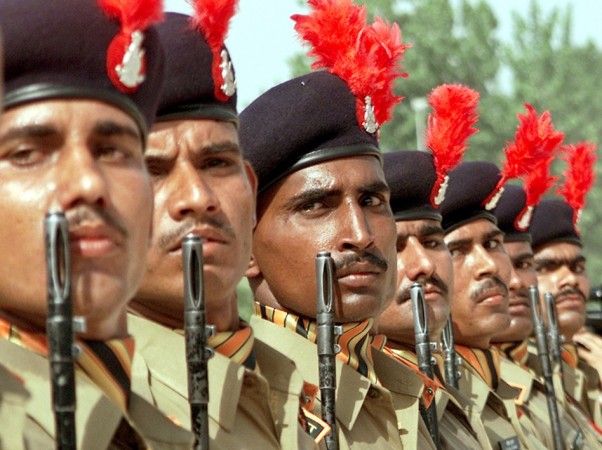 In a move to strengthen India's military force along the Line of Actual Control (LAC), the Cabinet Committee on Security (CCS) on Wednesday approved the long-drawn proposal by the Army to raise a mountain strike corps along the China border, said reports.
The strike corps with a strength of about 45,000, which will be raised to counter a rising Chinese military along the border, is expected to cost ₹62,000 crore.
The Army's proposal to raise a mountain strike corps, which has been pending for a few years, was discussed at the CCS meeting chaired by Prime Minister Manmohan Singh on Wednesday, a reliable source from the government told The Hindu.
The approval by the CCS came a few weeks after China's People's Liberation Army (PLA) intruded into the Chumar sector in Ladakh for the second time this year. Chinese troops allegedly intruded into Depsang, Ladakh, in April before entering Chumar sector on 17 June, vandalizing and cutting wires of high resolution cameras installed in the areas by the Indian army to check the movement of the Chinese troops in the region.
India Army had proposed raising of a mountain strike corps, two infantry brigades and two armoured brigades a few years ago to strengthen the offensive capability of the country along the LAC but was put on hold after the Finance Ministry posed a few questions on its feasibility.
There are two infantry divisions at Lekhapani and Missamari in Assam for operational needs in Arunachal Pradesh, but China has 30 divisions with 15,000 soldiers besides five airbase. So, the proposed mountain strike corps will boost India's offensive capability in Tibet Autonomous Region (TAR) in case of Chinese offensive.
Defence Minister AK Antony had earlier told Parliament that the government is monitoring China's moves, including building of airbases, laying out rail networks and construction of roads in the border region.