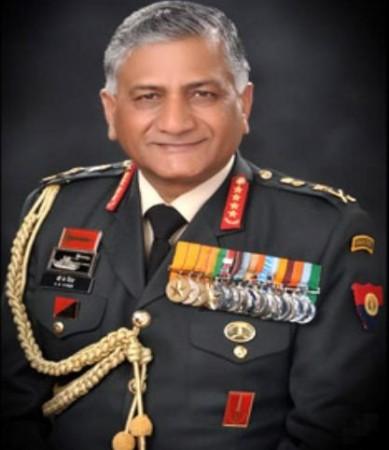 Indian Army Chief General VK Singh, who is in the middle of controversy over his letter to Prime Minister Manmohan Singh questioning the military preparedness of the country, has got support from Team Anna, which is spearheading anti-corruption movement.
Activist Arvind Kejriwal said that Team Anna support the Army Chief and criticized the government for playing politics with Singh's national security concerns.
"Those who refuse to toe Government line, like Army Chief and CAG, are targeted. We fully support army chief's struggle. We are proud of him," Kejriwal tweeted. "Politicians, rather than discussing precarious security preparedness of India, are playing politics," he added.
Kiran Bedi, another member of Team Anna, said that people who misused power will finally surface.
"Had evidence but did not know how to fix it? Now he has! Laws of nature work when nothing else does. Trust in nature. Those riding on corruption and abuse of power will see their end sooner than later," she tweeted.
The reaction from Team Anna came after the Army Chief exposed corruption in the military department.
In a letter dated March 12, the Army Chief questioned the defence capability of the country and urged the PM to take suitable steps to improve arms and ammunition. He claimed that the army tank regiments lack ammunition to defeat enemy tanks, the air defence is almost outdated, the infantry lacks critical weapons and even the Elite Special Forces are short of essential weapons.
He had earlier claimed that he was offered Rs 14 crore bribe to clear the purchase of 600 sub-standard trucks by an equipment lobbyist.