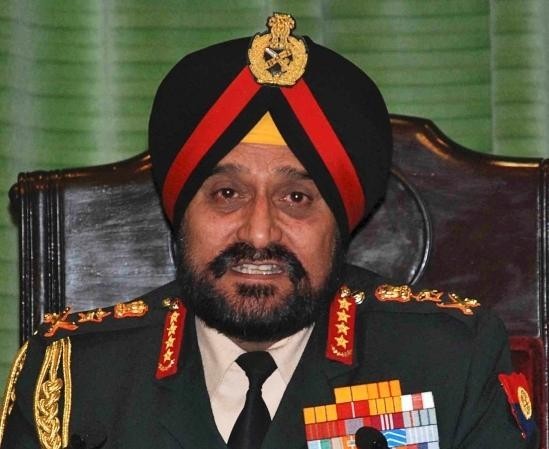 General Bikram Singh directed all the battalion commanders in the Line of Control (LoC) to retaliate aggressively if provoked by Pakistan.
"I expect all my commanders on the LoC to be aggressive and offensive in face of provocation and fire...No passivity is expected from them. Their response has to be measured and for effect," he said in a press conference ahead of the Brigadier level Flag meeting between India and Pakistan on Monday.
Speaking to IBN18 Editor-in-Chief Rajdeep Sardesai, Pakistan's ex-Air Vice Marshal Abid Rao claimed that General Singh was blowing the issue out of proportion.
"First of all, if what you have said is right, I condemn it. The statements given by your Army Chief and your Air Chief...they are blowing the issue beyond proportion. These things can be settled in local flag meeting," Rao said. "Don't blow it out of proportion where public sentiment is also blown up to an extent where people are talking about revenge," he added.
Slamming Rao's claim, former Indian diplomat KC Singh retorted, "To say that we have blown it out of proportion is wrong. It is not a simple death. It's a question of an intruder coming in and committing what is tantamount to war crime."
General Singh in the press conference had said that the attack in LoC and killings of two Indian soldiers near Mendhar area was pre-planned. He added that India will retaliate at a "time and place of its choice" in the event of an attack.
The tensions between the two sides erupted on Jan 8 after two Indian Army soldiers, Lance Naik Hemraj Singh and Lance Naik Sudhakar Singh, who belonged to the 13 Rajputana Rifles regiment, were killed during a a cross-LoC raid in Kashmir's Poonch sector. Hemraj's body was found decapitated and his severed head is allegedly in the Pakistani army's possession.