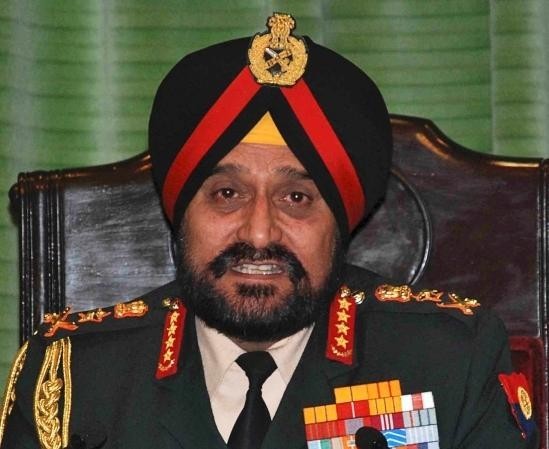 Army Chief General Bikram Singh became the first Indian Army Chief to visit China in nine years, and wasted no time in telling his Chinese counterpart to ensure that no border incursions take place by improving communication between the two militaries.
Singh met with the Chief of the General Staff of the People's Liberation Army, Fang Fenghui along with vice-chairperson of the Central Mission Commission – Fan Changlong in Beijing on Thursday and discussed issues ranging from the implementation of the new border defence mechanism to maritime cooperation.
Singh's visit comes a few weeks after Prime Minister Narendra Modi and Chinese Foreign Minister Wang Yi talked about developing ties between the neighbouring countries. Indian vice-president Hamid Ansari had visited Beijing just last week to participate in the 60th anniversary celebrations of the Panchsheel agreement.
Singh is reported to have pushed for the implementation of the Border Defence Cooperation Agreement that was signed by the two countries last October, to ensure that each side is aware of the other's military exercises through border personnel meetings and to assist each other in containing trespassing along the Line of Actual Control. The pact was signed by former Prime Minister Manmohan Singh and Chinese Premier Li Kequiang.
Only recently, there was bid by Chinese troops to enter Ladakh through the Pangong Lake.
The Army Chief also discussed the need to increase military to military contacts and high level exchanges so as to deter repeated incursions along the border. There have been several news reports in the past of the Chinese Army entering Indian Territory and claiming it as theirs.
China responded positively to Singh's points, the Chinese media reported.
"China is willing to work with India to uphold the Five Principles of Peaceful Coexistence, enhance high-level military exchanges and communication to increase mutual trust and reduce suspicion," People Daily Fang.
"Your visit is the first senior military delegation since the formation of Indian's new government. It reflects the great importance India attaches to bilateral relations," Fang told Singh on his welcome, according to Press Trust of India.
Apart from maintaining peace at the border, the top military officials from both countries also talked about working towards maritime cooperation and about issues relating to global security.
An Indian Army Chief's last visit to China was in 2005, when General NC Vij visited India's neighbour