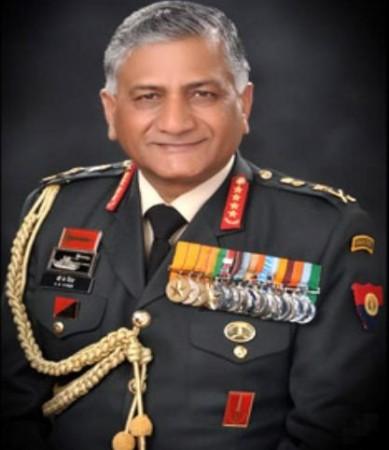 Indian Army Chief General VK Singh's letter on his bribery allegation has failed to convince the Central Bureau of Investigation (CBI). The CBI will now seek more information and clarification from the Army Chief.
VK Singh claimed that he was offered Rs 14 crore bribe to clear the purchase of 600 sub-standard trucks by an equipment lobbyist, prompting the Defence Ministry to recommend CBI probe into the allegation.
Surprisingly, the Army Chief didn't mention the amount offered to him as bribe and the name of the person who made the offer in his reply to the CBI. So, the CBI is likely to write to the Army Chief or meet him to seek more information on his allegation.
Meanwhile, the government and the Army Chief are now trying to play down the otherwise a serious charge. Finance Minister Pranab Mukherjee said that Defence Minister AK Antony has explained the matter in Parliament and there is no fiasco.
Denying any rift between the government and the army, VK Singh said that some rogue elements are trying to create rift between the two.