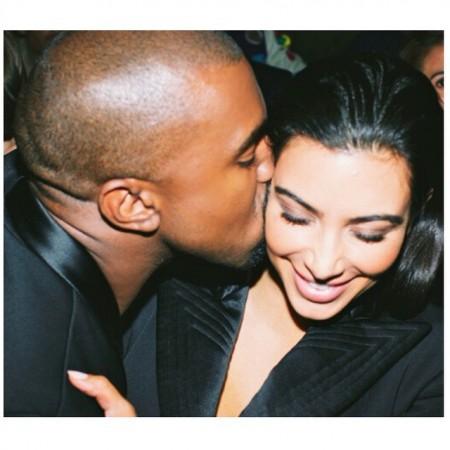 Kanye West, on his visit to Armenia with his family, decided to oblige his fans by planning a surprise concert in Yereven.
The American rapper performed six of his hit songs, and during his performance he decided to do "something different"; he took an impromptu dip in Swan Lake-Karapi Lich, much to the delight of his audience.
But the concert had to be cut short as fans started to jump into the water in order to get selfies with their favourite rapper. Police personnel had to intervene within 15 miuntes of the lake-dive, to pull out West from the clutches of his fans and the concert was called off immediately.
Even Kim Kardashian was surprised at her husband's surprise jump in the lake and took to Instagram to post his pictures and thank Armenia's audience for attending the midnight event.
"Thank you to everyone who came out last night to see Kanye perform! I've learned on this trip how many talented Armenian musicians we have! What an incredible night!!!! Going to miss it here!!!" she captioned her second picture that showed fans running towards West.
Twitter was also filled with video and selfies from the rapper's performance. Even Kanye West's mother-in-law could'nt resist tweeting about his wild antics."Oh yes he did!!!!!!!! While performing his song #Goodlife at his spontaneous concert in Armenia #kanyewest jumped in the water!!! #lovethisboy #Yeezus #proudmama #dontgetyouryeezyswet," tweeted Kris Jenner from her home in the US.
The word about the concert was shared via social media by West's team and it gained so much popularity that a fan posted a picture showing that the lake water in which West took a dip was on sale.
The Family of three was on an eight-day trip to Armenia to visit the ancestral home of the late Robert Kardashian. After visiting the ruins of the house they had stopped by a church in Gyumri and also met up with Armenian Prime Minister Hovik Abrahamyan.