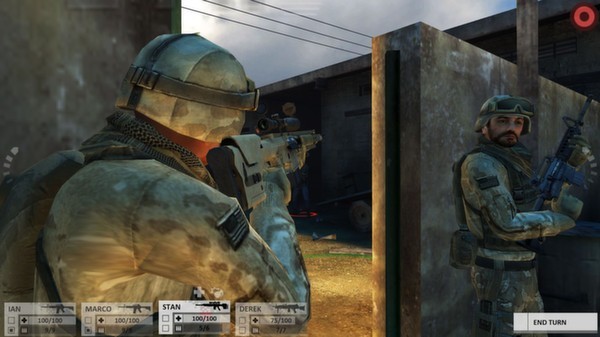 Bohemia Interactive, the developer of close-combat strategy game, ARMA Tactics has announced that the game is now available for download from Steam.
ARMA Tactics is a turn-based strategy game for PC, Linux and Mac. Players in the game have to control a Special Forces team consisting of four people. It is left for the player to strategize for the game since there are no laid-out strategies as such.
The objectives in the game are random and it provides with both story-driven missions and computer generated missions. Players will be facing-off against enemies ranging from "unorganized local militia to smart and skilled mercenaries." Players can choose basic and advanced weapons, based on their strategic plans to eliminate all enemies.
Promising to provide its players "many hours of intense ever-changing action," ARMA Tactics has repayable missions and unlockable achievements and weapons. It also provides two single-player campaigns.
This game will be powered by Unity engine and is also expected to get some fixes and upgrades that will heighten the visual element providing detailed maps, detailed texture, enhanced shaders and shadows. It will also be optimized for PC and there will also be gamepad support. The game is available on SteamPlay.
Bohemia Interactive has posted on its website that the game will also roll out for Android and iOS devices. The game supports Tegra3 devices. Here is a list of devices that is support by the game. The game also supports iPhone 3GS, iPhone 4S and the higher versions, iPod touch (5th generation and up), iPad 2 and up and iPad mini. The game is optimized for iPhone 5, the company said.
System Requirements:
Minimum:
OS: Microsoft Windows XP SP2 or newer
Processor: Intel Core 2 Duo or dual core AMD XP or better
Memory: 1 GB RAM
Graphics: DirectX 9.0c Compatible(with shader model 2)
DirectX: Version 9.0c
Hard Drive: 500 MB available space
Sound Card: DirectX9 compatible sound card
(YouTube Courtesy: Bohemia Interactive)