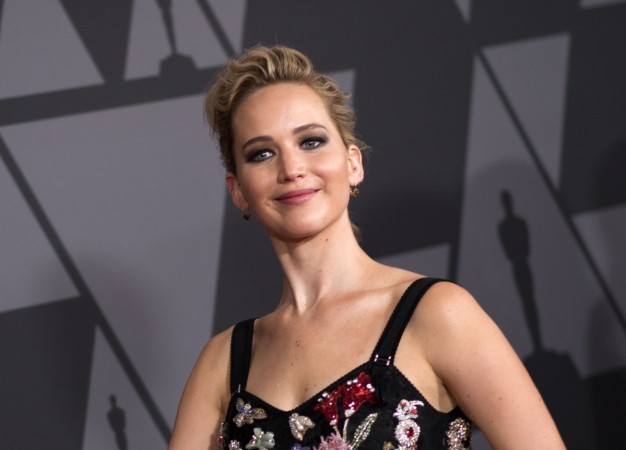 We are already in a society which keeps reminding us that natural features are hideous and we need to go through painful and pricey treatments or use expensive products to correct. To add to the list, there's now 'arm vagina' – and, if you're wondering what that is, it's just slight fold of flesh created where the arm meets the body.
Urban Dictionary defines arm vagina as: "That fold of skin where a woman's arm joins her torso." Before you go and check whether you have it or not, let's tell you that we all have it.
There are already several body parts which are being shamed to death but the emergence of 'arm vagina' is a new low point.
The term 'arm vagina' was coined by Jennifer Lawrence back in January 2014. On the SAG Awards red carpet where she wore a tight sequined Dior dress.
She told a presenter who complimented her dress: "I know I have armpit fat, it's OK... it's armpit vaginas." At the same event, she told CNN that her dress was "squeezing her breasts into her armpits".
Now, it's already a thing that Hollywood A-listers are worried about when they are about hit the red carpet. It became evident when celebrity stylist Rebecca Corbin-Murray added 'arm vagina' to the long list of mad things female actors are conditioned to worry about before hitting the red carpet.
Rebecca who works with stars including Emma Watson and Lily James told the Times that 'arm vagina' is one of the things her clients fear the most.
This latest body shaming issue is though currently limited to A-listers only; people are concerned that soon teenage girls will be affected by yet another unrealistic body standard. Trolls, body shaming is a new a form bully on the social media making girls depressed about the way they look.
Since photoshopped celebrity pictures don't show the so-called 'arm vaginas', it's obvious to feel insecure about it. However, in reality, it's absolutely normal.
The urban dictionary which defines arm vagina also says: "[It] can be present even in relatively fit women."
It's high time to refuse to give into these obsessive body trends which are setting up unrealistic body standards.