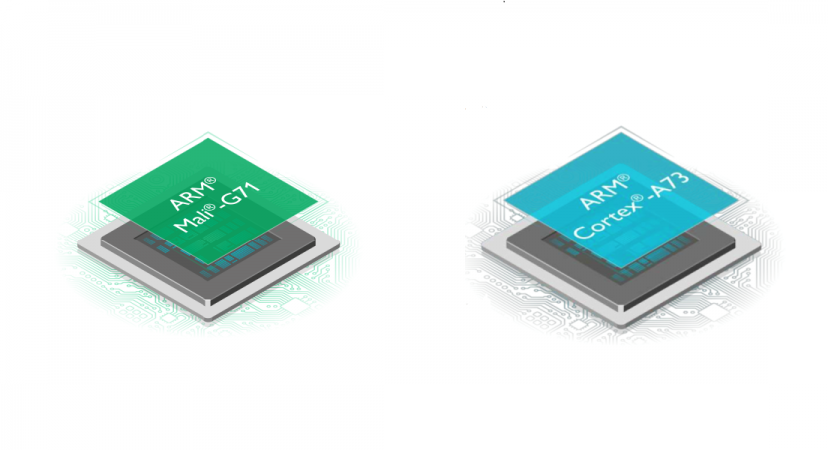 Qualcomm's biggest competitor in the system on chip (SoC) and graphical processing unit (GPU) business is here with its next-generation SoCs and GPUs. The new GPU from ARM will be the Mali-G71 and the mobile SoC will be the Cortex-A73, both of which are designed to foster virtual reality (VR) and augmented reality (AR).
"The smartphone is the world's most ubiquitous compute device, offering experiences that improve with each new product generation," said Pete Hutton, executive vice president and president of product groups at ARM, in a statement. "In 2017, we will see devices with the Cortex-A73 and Mali-G71 processors that stand out thanks to their impressive and sustained performance, and even more stunning visuals. This technology can make engaging with 4K video, virtual reality and augmented reality an everyday experience on a mobile device."
The Mali range of GPUs, according to the company, constitutes the industry's best selling line of graphics processors and the Mali-G71 reportedly brings a 50 percent increase in performance and a 20 percent growth in power efficiency.
The Mali-G71 is reported to scale up to 32 shader cores without compromising on efficiency. Scaling up to double the cores over its predecessor, the Mali-G71 can apparently give discreet GPUs found on laptops a run for their money.
The GPU is reported to have been designed to power VR and AR experiences on mobile devices and device-makers like Samsungs and MediaTek have already licensed the GPU.
The Cortex-A73 SoC has been designed to push the limits of power while maintaining a low profile. The SoC is reportedly the smallest ARMv8-A processor and can clock a speed of up to 2.8 GHz for peak performance. It is reportedly the most efficient premium processor from ARM's stables and is built using the next-generation 10nm FinFET process technology.