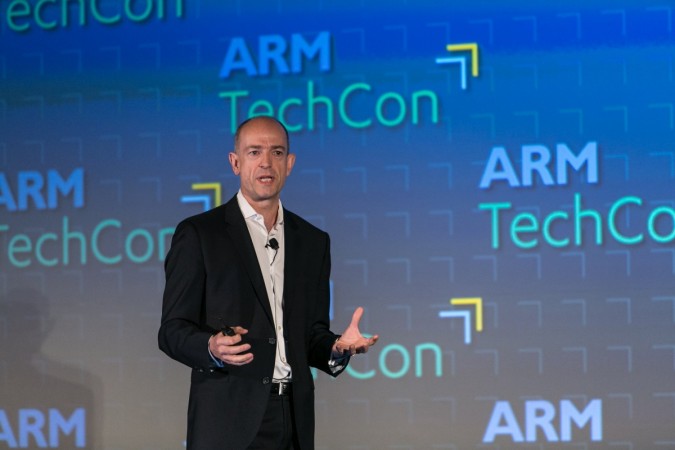 ARM, the leading chip designer whose technology powers Apple's iPhone, announced on Wednesday that it has acquired the U.K.'s imaging products company Apical in a bid to extend its product portfolio in existing markets such as smartphones and cameras. The all-cash deal, valued at $350 million, between the two firms was closed on Tuesday.
Loughborough-based Apical is known for its advanced imaging software, which allows next-generation devices to adapt, understand and learn from their environment. According to the firm, Apical's imaging products are used in more than 1.5 billion smartphones and around 300 million other devices such as digital and IP cameras.
With this acquisition, ARM said it is foraying into new areas such as smart vehicles, security systems, robotics, as well as industrial and retail applications where advanced image processing could be essential.
"Computer vision is in the early stages of development and the world of devices powered by this exciting technology can only grow from here," Simon Segars, CEO of ARM, said in a statement. "Apical is at the forefront of embedded computer vision technology, building on its leadership in imaging products that already enable intelligent devices to deliver amazing new user experiences."
Apical offers some interesting products that could benefit growth of ARM's Mali graphics and video processor. Apical Spirit, Assertive Display and Assertive Camera are the key products that will help ARM with power-efficient computer vision technology, automated screen brightness adjustment with reduced power consumption and enhance imaging with high dynamic range, noise reduction and colour management, respectively.
Founded in 2002, Apical employs nearly 100 people, most of who work in the U.K.'s Loughborough-based R&D center. ARM is a well-known brand in the chip-designing business and its technology reaches 80 percent of the global population, the company said. ARM's Mali graphics processors became the world's most shipped graphics core last year.
"The products developed by Apical already enable cameras to understand their environment and to act on the most relevant information by employing intelligent processing," Michael Tusch, CEO and founder of Apical, said of the new merger. "These technologies will advance as part of ARM, driving value for its partners as they push deeper into markets where visual computing will deliver a transformation in device capabilities and the way humans interact with machines."