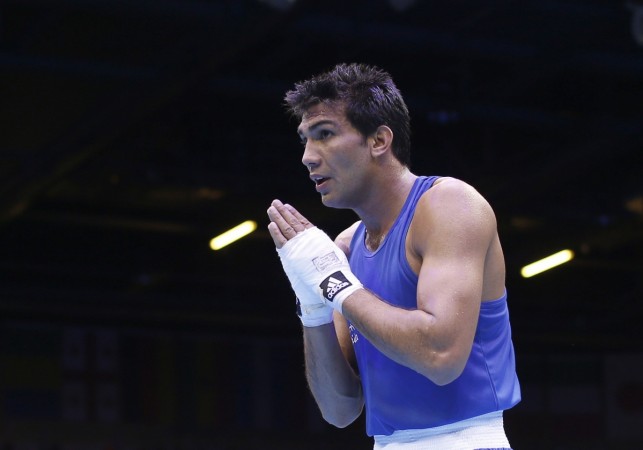 Boxer Manoj Kumar has filed a petition at the Delhi High Court against the sports ministry, the Sports Authority of India (SAI) and the Arjuna Award committee as his name was not included in the list of this year's awardees.
The 2010 Commonwealth Games gold medalist stated that he felt "insulted", after being ignored for the honour. His omission and the controversial nomination of fellow boxer Jai Bhagwaan for India's highest award for sporting excellence came as a shock to Kumar, and that led him to approach the sports authorities.
Kumar claims sports secretary and SAI Director General Jiji Thomson guaranteed him that his name will be included in the 15-athlete list in a review meeting. But the selection committee in its review meeting, held on 19 August, decided not to make any changes to the original list.
"When my elder brother met the Sports Secretary on August 13, the Sports Secretary had admitted that there was a mistake on the part of the ministry by mistakenly thinking that I was involved in a dope offence. Mr Ajit Sharan had told my brother that my name will be added in the review meeting," Kumar told PTI.
"The SAI DG himself called me up the next day (August 14) that my case will be considered and no injustice would be done to me. He assured me that my name will be added in the Arjuna list. But all these turned out to be false promises and they have backtracked now. I have a trial for the Asian Games next week and I am in severe mental stress."
The 27-year-old also accused the Arjuna Award committee for defamation.
"First, they tarnished my image by mistakenly calling me a dope offender and then betrayed me by backtracking on what they had promised. It's an insult and betrayal," Kumar pointed out.
The hearing is scheduled on Tuesday. Kumar's attorney Rahul Mehra said that the petition also sought a stay on the presentation of the awards till the verdict is out.
"We have sought to set aside the decision of selection committee not to consider Manoj for the award and also to constitute a new selection panel with more sportspersons in it," Mehra told PTI.
"We have also sought to stay the presentation of the award itself till our case is decided."
Kumar lost in quarterfinals in the 2014 Commonwealth Games at Glasgow but feels he deserves the award as he has won gold in 2010 and two bronze medals in the Asian Championships in 2007 and 2013.