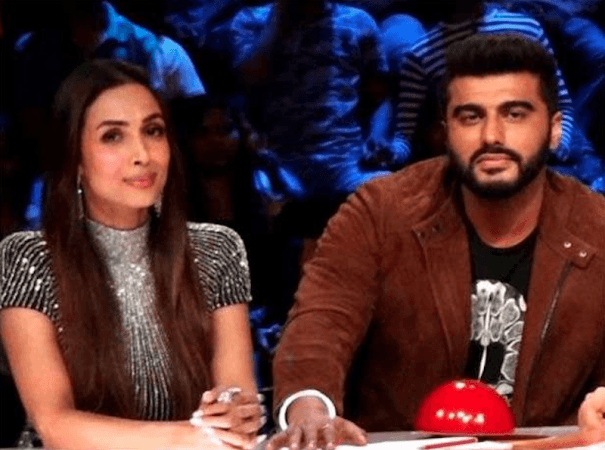 Over the past few months, Arjun Kapoor and Malaika Arora have made several public appearances. Be it from attending private parties to travelling places together, the rumoured lovebirds are trying to come out of their closet as a couple. And if the latest reports are to be believed, Arjun Kapoor's uncle Anil Kapoor has already accepted Malaika into the Kapoor family.
The madly in love couple recently were seen jelling with the Kapoor family at Anil Kapoor's 62nd birthday on December 24. Anil reportedly asked Arjun about the level of seriousness of his relationship with Malaika and it looks like Kapoor has given his nod to it.
"Perhaps 'approval' is not the right word. Neither is the couple seeking nor is Anil entitled to give his approval. Acceptance is more like it. Anil being more a buddy to Arjun than an uncle asked Arjun straightaway about the relationship. Arjun who is far more relaxed with Anil than with his own father Boney Kapoor has confided in Anil about how serious he is about his relationship with Malaika. As far as Anil is concerned Malaika is now part of the family," a source close to the Kapoor family was quoted as saying by Bollywood Hungama.
But it looks like Boney Kapoor is finding it difficult to accept Arjun and Malaika's relationship considering her connection with Salman Khan and family whom the filmmaker is close to.
"Arjun has left it to his jhakaas Chachu to bring around Boney. Anil will have a word with Boney. And the couple will make their relationship official in the coming year," the source added.
In an interview with Neha Dhupia on 'No Filter Neha', Anil Kapoor had spoken about Arjun and Malaika's relationship and said, "I know him very well. Whatever makes him happy, makes me happy. I don't want to comment on anything as that's personal... whatever he does. We all family members have believed in that whatever makes the other person happy, makes us happy."
It remains to be seen if Arjun and Malaika would be trying to culminate their romantic courtship into marriage in the future.