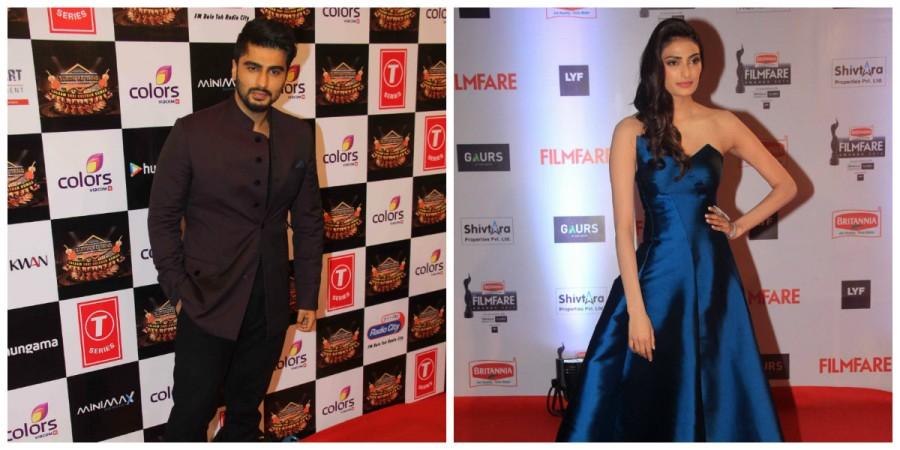 Arjun Kapoor and Athiya Shetty may have denied dating rumours, calling themselves each other's good friends, but recent rumours point in a different direction. According to sources, they were spotted getting cozy at a night club.
The rumoured couple was spotted kissing, the Times of India cited Filmfare in one of its recent reports. Meanwhile, the "Ki and Ka" actor told Miss Malini that what is being said about them is untrue.
This isn't the first time that they have been called an item. A few months ago, there was a strong buzz that they are taken with each other and have been attending parties together. Even then, they do not get photos clicked together to avoid unnecessary attention.
Despite being cautious, they made it to the gossip columns, after which they put out statements rubbishing the rumours. While Arjun said what people do not understand is that people can be friends in the industry, Athiya was all about how such issues never make it to their dinner table.
"I don't take linkup rumours seriously as long as I, my family and close ones know the truth. I don't give any thought to it," the Press Trust of India quoted her as saying. Arjun said she (Athiya) is her sister's friend, and they have known each other for long.
"Media saw us (Athiya and I) together at a party so it (dating rumours) all started. It is part and parcel of the film industry. The speculation is normal. I am getting used to it as that it is how things happen," the news agency quoted him as saying.