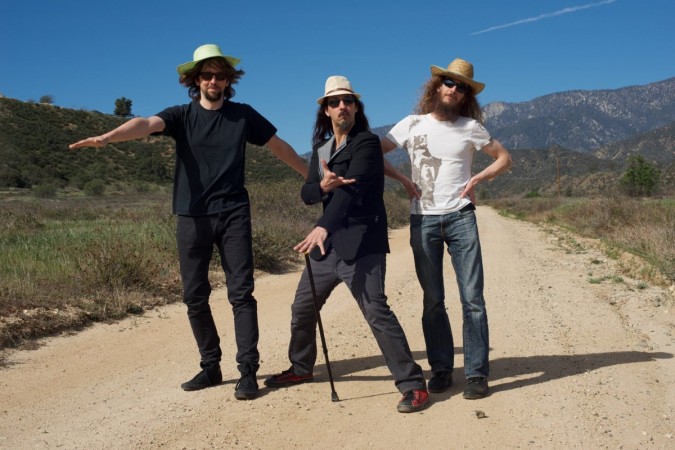 Progressive rock/instrumental rock band The Aristocrats are known for their hard-hitting music. The band – consisting of Guthrie Govan on guitar, Bryan Beller on bass and Marco Minnemann on drums – is currently on tour promoting their third album, "Tres Caballeros." As a part of this tour, the band will play 5 back to back concerts in India and Nepal in September. The exact venues of their shows in India are yet to be announced. (Check out the full schedule below)
The band recently announced their India tour on their Facebook page saying: "We asked and you answered! We are proud to announce 4 shows in the following Indian cities - Kolkata, Mumbai, Bangalore and New Delhi - and a show in Kathmandu! More details on exact details, venues and promoters coming in the next week. But yes, this is really happening."
Although they are primarily considered to be a progressive rock band, The Aristocrats' music takes influences from jazz, fusion and world music. The band has released three albums to date; their self-titled debut record, "Culture Clash" and "Tres Caballeros."
Each of the members of The Aristocrats has their own set of achievements and they are among the most respected musicians in the world in their respective fields. Govan is known for his work with British progressive rock giant Steven Wilson and so is Minnemann. Beller is known for his collaborations with the likes of Dream Theater, Steve Vai and Joe Satriani.