Action thriller "Arima Nambi," the directorial debut of Anand Shankar, is set to release on 4 July. He had earlier assisted producer-director A R Murugadoss for films including "Thuppakki" and "7aum Azhiruvu."
"Arima Nambi" has Vikram Prabhu and Priya Anand in the lead role. Vikram Prabhu is son of actor Prabhu Ganeshan and grandson of actor Sivaji Ganeshan.
He made his debut in Prabhu Solomon's "Kumki" in 2012. The film turned out to be the biggest hit of the year and he received rave reviews for his role as a mahout. His second film "Ivan Veramathiri" received mixed reviews, but he was appreciated once again for his performance.
Industry insiders are closely watching this budding actor's performance in "Arima Nambi" in the role of Arjun, as it will determine his position in Tamil film industry.
He plays the role of a "gentleman with a heart of lion," which is the tagline of the film. Arjun is a normal youngster and the film takes a turn when he faces unusual circumstances in his life regarding his girlfriend.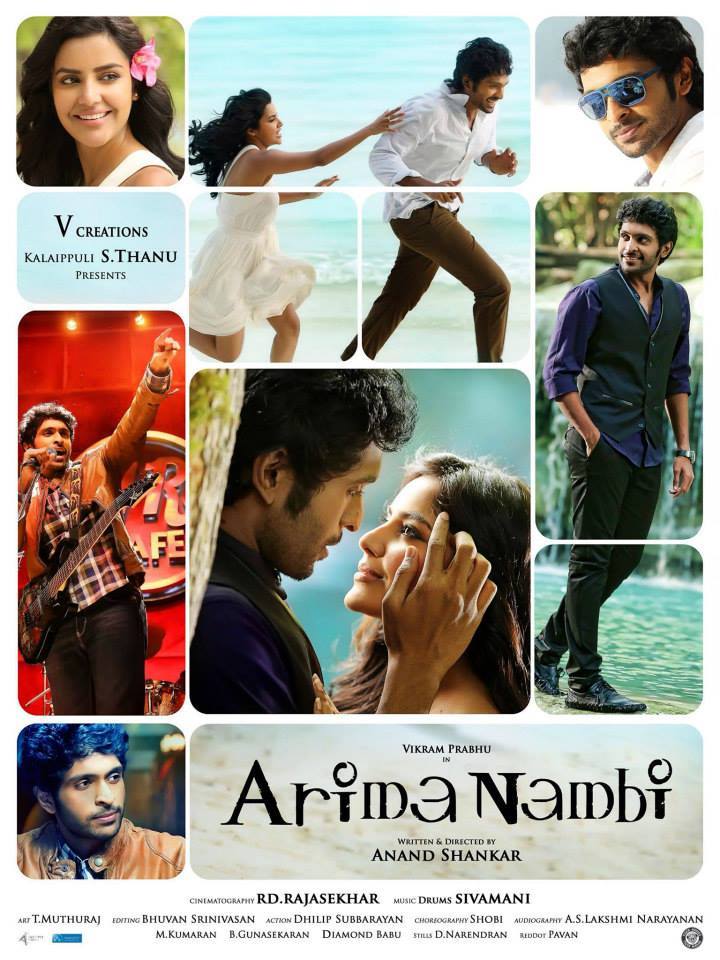 Meanwhile, Priya Anand plays the character of Arjun's girlfriend, Anamika.
"I liked the director's vision, and the way the screenplay was written," Priya Anand told the Times of India, "It does not drag, there's no extra frame. This is also the first time a distributor, who has watched the film, called me up to say how much he liked it."
"This is one of the films I enjoyed working on. She (Anamika) is an intelligent girl, and is not helpless at any point. In fact, she helps the hero piece the clues together," she described her character in the film.
The music is composed by drummer Shivamani. The background score also promises a musical treat from him. The music launch of the film was on 13 April.
The cinematography is done by R D Rajasekhar, who has handled camera for films including "Minnale," "Kaakha Kaakha," "Ghajini," "Sillunu Oru Kadhal," "Bheema" and "Billa 2." The film is produced by Kalaipulli S Thanu, under the banner of V Creations.