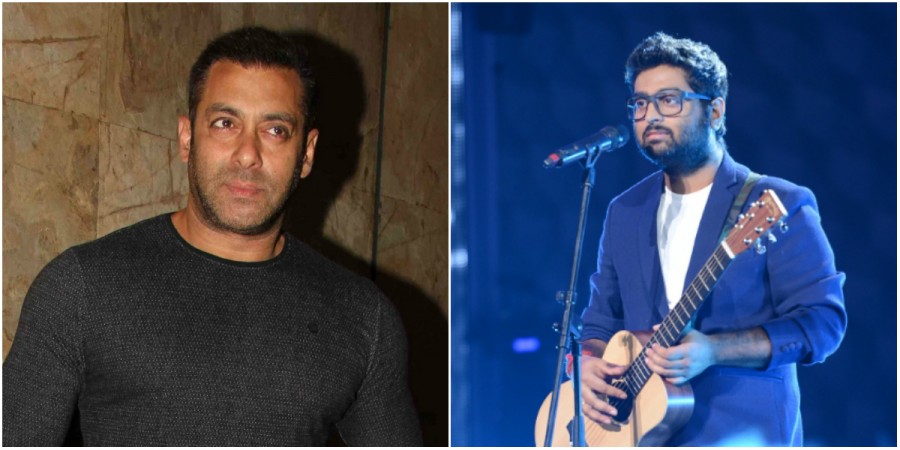 Arijit Singh's open letter addressed to Salman Khan has "backfired," just like he had predicted. Industry people have spoken and they do not have very many nice things to say.
A source told SpotboyE that the "letter reeks of foul play," that it's accusing Salman and looks like an attempt to sabotage "Sultan." "Besides, how does Arijit know whether other singers have also sung the same number or not, and if their version is better or worse than his?," the insider asked.
In his letter, Arijit requested Salman to retain the song he recorded for the sports-drama film, repeatedly apologising for a two-year-old misunderstanding between them.
While these are serious claims, producer Mukesh Bhatt, who mentored Arijit, too isn't fond of what his mentee has done. He even said that it feels as though the songster is begging and being helpless when he has truckloads accolades and money to fall back on.
"Arijit is a much sought after singer. He has lost out on no work. Besides, Salman is a man with a big heart. He has launched actors and even singers, look where is Amaal Malik today," director Abhishek Dogra told the entertainment portal.
Lyricist Sameer pointed that it was Arijit who misbehaved with the superstar, threw his weight around and that was how he should have kept it instead of pulling of a publicity stunt. "Arijit should stop giving himself so much importance. Gone are the days of Lata Mangeshkar, Kishore Kumar and Mohd Rafi who were indispensable. Let me say it here that Salman can sing his own songs and make them into hits. Didn't he do that with Main Hu Hero Tera?," he further added.
Meanwhile, there are reports that his song will make it to the album but sources aren't sure if Salman will lip-sync to it.