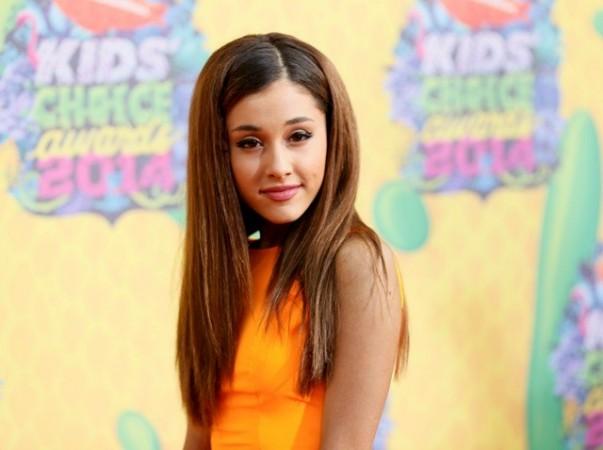 Ariana Grande and Big Sean were recently spotted holding hands backstage during the MTV VMA's. The rumoured couple were all smiles as they walked hand in hand post Grande's terrific opening gig alongside Nicki Minaj and Jessie J.
The 21-year-old singer and Sean have been rumoured to be seeing each other for a month now. They are also joining forces for Grande's next single " Best Mistake".
"They have been friends since they made the song together," a source told E! News. "They have been spending more time together and recently have been getting very close. They are both doing great." It sure looks like it!"
Grande parted ways with Jai Brooks just recently. The "Problem" singer had reunited with Brooks this year but they couldn't keep up the romance brewing, as per the reports.
The reason for the Brooks and Grande's break-up is unknown but reports suggested that she was upset by the fact that Brooks did not turn up on her grandfather's death.
"When her grandfather was dying, everyone was there for her. People flew to Florida to be with her, but Jai didn't," the source said to the Website. "Ariana just felt he wasn't there like he should have been."
Grande has also dated "The Wanted" member Nathan Sykes in the past. Grande and Sykes dated for four months and broke-up earlier this year. That time, it was said that Grande was still in love in with Brooks, which made her and Sykes drift apart.
"Nathan was a moment in time during heartbreak," told a source to Hollywoodlife, adding, "Ariana and Nathan's relationship didn't last for longer than four months "because she ultimately still loved Jai."
Meanwhile, Sean was in a relationship with "Glee" star Naya Rivera before being linked to Grande. The two were engaged and were on the verge of getting married before they suffered a bitter split.
"After careful thought and much consideration, Sean has made the difficult decision to call the wedding off," a rep for Big Sean said in a statement as per the Website. "The recent rumours and accusations reported by so-called or fake sources are simply untrue."
Rivera is now married to Ryan Dorsey. They walked down the aisle on Dorsey's birthday.