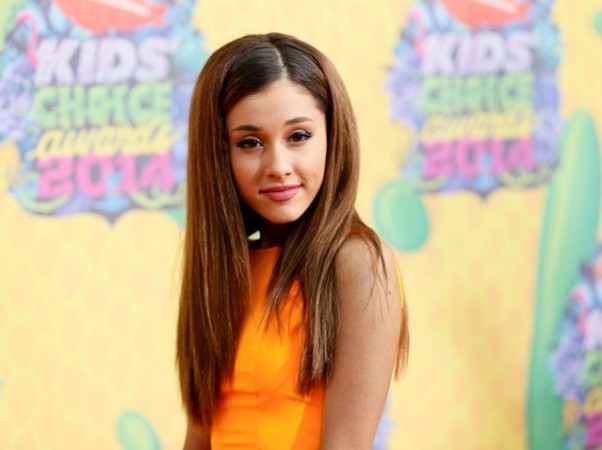 Ariana Grande recently did a steamy and quite unexpected photo session for her fans. For the black and white photos, Grande posed seductively on the back of a motorcycle, while licking on a lollypop.
Various publications have now called the photo shoot Lolita-tastic.
The shoot shows Grande dressed in a vintage bra-less dress and the "Baby I" singer shared these photos on her official Instagram account.
The photos have come just a few weeks after Grande's much awaited duet with Chris Brown was deferred due to the latter's imprisonment. Do you think this is Grande's desperate attempt to stay in the news or is she following the footsteps of Miley Cyrus?
Fans know that Grande has always maintained her sweet and charming image and this version is quite a shocker. A few months back Cyrus too had shocked her fans by shedding her sweet "Hannah Montana" image for a sex siren label.
Both Grande and Cyrus started their careers as child artists with Grande playing Cat in "Sam & Cat" series of Nickelodeon, and Cyrus playing sweet Montana on Disney.
Since Cyrus embarked on her journey as a singer, she has made desperate attempts to turn into an adult singing star. She has even stirred some major controversies for provocative live performances and sharing racy pictures on social media. Now that Grande has also launched her first single album "Yours Truly" it seems she trying to change her image. At least the saucy black and white photos say so.
Moreover, both Cyrus and Grande are single. Cyrus broke -up with her long time boyfriend Liam Hemsworth and earlier this year Grande called it quits with "The Wanted" star Nathan Sykes.
Grande has a powerful voice and industry pundits have frequently termed her as the next Mariah Carey, but unlike Cyrus, the "Yours Truly" singer has still not flashed major skin to grab headlines. However, her suggestive photos seem like a first step towards image transformation.
(ED/VS)