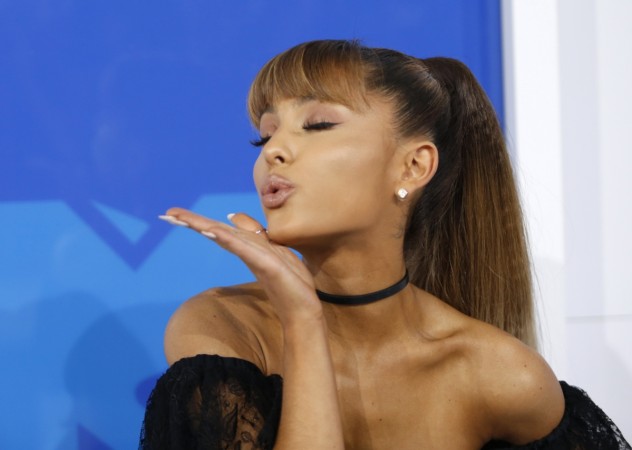 Ariana Grande left nothing to the imagination after she posted a topless picture of herself covered in body paint on Instagram. However, she deleted it a few hours later.
The 25-year-old singer took to Instagram to show off her sexy body covered in paint from her music video 'God is a Woman'. She captioned it, "titty paint @alexameadeart #giaw #behindthescenes #ivepostedthisanddeleteditbefore #iknow #itsokay."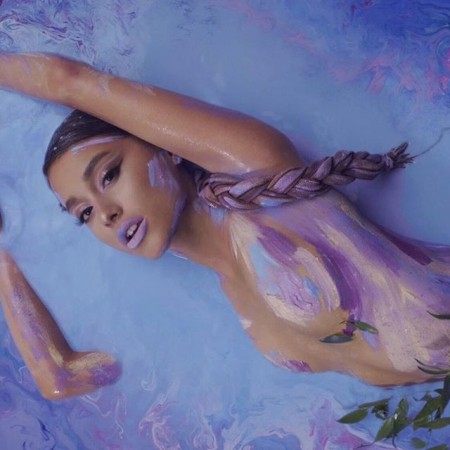 In the photo, she can be seen arching her back with both hands up and paint smeared all over her arms, chest, cheeks, and lips. There are different paint shades of blue, purple, and white used on her body.
Her hair is knotted in a braid which also has paint on it. The brunette wore thick black eyeliner to give the entire look a bit more appealing. The photo was taken from her music video called 'God as a Woman' in which she sported the exact same look.
This picture of Ariana comes weeks as she took some time off to heal from her ex-boyfriend Mac Miller death. The singer went off the limelight but did spend a lot of time with current boyfriend Pete Davidson. She was seen in baggy hoodies talking a walk through the streets of New York with a couple of close friends.
The picture could be an indication that Ariana is slowly healing after Mac's death.