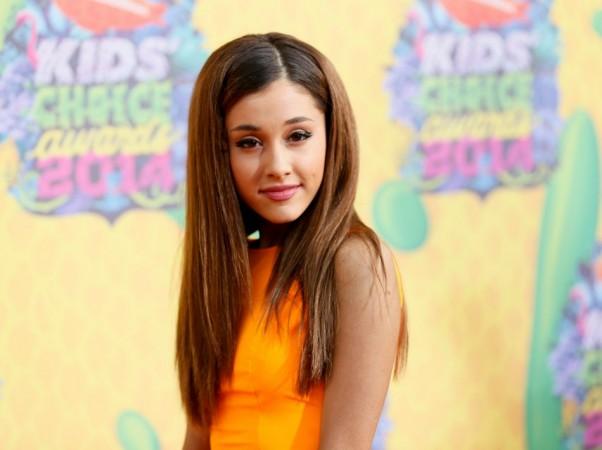 After teasing fans with snippets of the song for nearly a week, Ariana Grande finally debuted her new single "Problem" with a sexy performance at the Radio Disney Music Awards on Sunday.
Grande's performance was accompanied by the lyric video of the song in the background and according to experts, the song has all the ingredients of becoming a chart topper in coming weeks.
The song appears to be about lost love, where Grande sings about why it is better off to be without someone, but at the same time finds it hard to stay away from that person.
Check out a portion of the peppy yet addictive track below.
Baby, even though I hate ya
I wanna love ya
I want you
And even though I can't forgive ya
I really want to
I want you
Tell me, tell me baby
Why did you leave me
Cause even though I shouldn't want it
I gotta have it
I want you

Grande sexed up her Radio Disney Music Awards performance by donning a pair of black skin-tight trousers with a low-cut top. Her luscious locks were tied up in a high ponytail and the 20-year-old accessorized it with a Mickey Mouse headband.
"Had a great time at the #RDMAs! thank you so much for having me and for my award. So grateful!! thank you!" wrote Grande on her Twitter account after the award function.
The song features Iggy Azalea and it is already on top of iTunes' overall single sales chart. "Problem" also features Big Sean. Grande reportedly even broke the record previously held by Taylor Swift for the fastest single to reach the number one place on iTunes in less than 50 minutes.
Soon after the single topped iTunes chart, the "Sam and Cat" actress thanked her fans for their support and love. "number 1 already...loves you never fail to amaze me..... so grateful. I hope you enjoy problem," she wrote on Twitter.
Watch Grande's 2014 Radio Disney Music Awards here, and find the full lyrics of the song here.
[ED:VS]