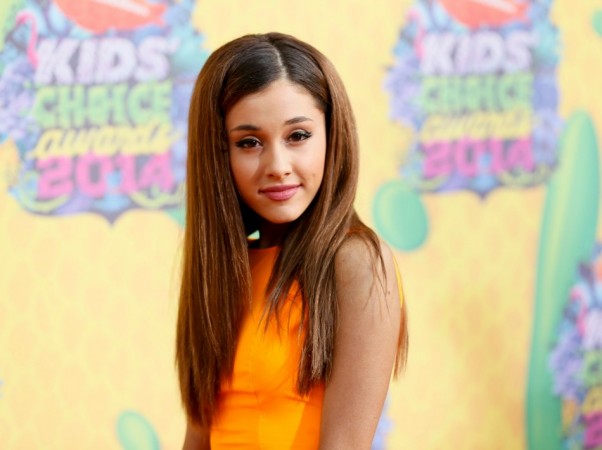 Ariana Grande and ex-boyfriend Jai Brooks were caught in a passionate embrace at the 2014 iHeart Music Awards on May 1.
The ex-couple, who broke -up last year after Grande's affair with "The Wanted" star Nathan Sykes, was seen kissing each other after the 20- year-old singer's impressive stage performance at the music awards. Grande and Brooks dated from 2012 to 2013. However, when Grande started dating Sykes, Brooks took to Twitter claiming that the former had cheated on him.
"Yes I was cheated on. Yes it does suck. Yes I was left for another man. Like anyone who has been cheated on, it has been tough for me but I'm finally ready to move on. Nathan may be a top bloke or a sweet person, but what he did was just completely wrong," Brooks wrote on his Twitter page.
"He interfered with my life and did not respect my relationship, his actions caused me to not be able to sleep at night and not see the world as a beautiful place. Nathan if you read this, when you hold her hand you better hold it tight because you are holding my world. I do wish you two happiness and a good life and hope everything works out," he added.
Nevertheless, if the present chemistry is anything to go by, then the ex-couple are back into each other's arms. Brooks reportedly apologized to Grande and the couple is said to be back on ang going strong.
"They are together and very happy. They have been seeing each other daily for a while now. He apologized for making up all the lies about her cheating and they are back," Hollywoodlife quoted a source.
While Grande is riding high on the success of her new single "Problem", Brooks is enjoying his popularity as the member of the web comedy troupe "The Janoskians."
[ED:VS]