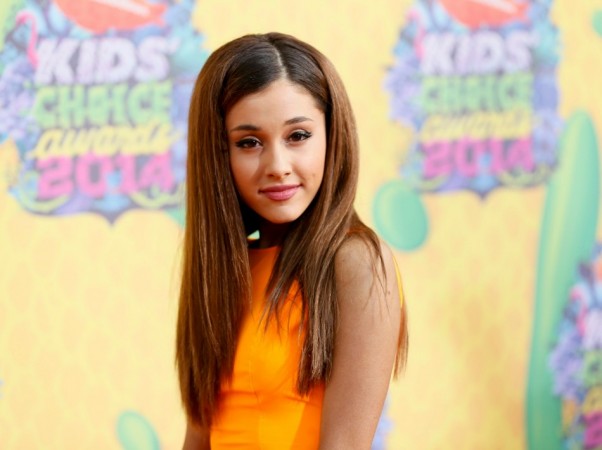 Ariana Grande has broken up with her boyfriend Jai Brooks once again after getting back together in May following a split last year.
Reportedly, the 19-year-old Australian comedy star was not with Grande, 21, during one of her most difficult times, and this is what is believed to have caused the split.
"When her grandfather was dying, everyone was there for her. People flew to Florida to be with her, but Jai didn't,' a source told E! Online. "Ariana just felt he wasn't there like he should have been."
Meanwhile, another source added that Brooks' immaturity, and Grande's busy work schedule compromised their relationship.
"Jai's too immature for her," a source told HollywoodLife. "He was too self-involved also and yes, she's a total workhorse. All she wants to do is make meaningful music, focus also on family and helping her mom and Nona get through her grandpa's death."
The two initially started dating back in 2012, but called it quits a year later. However, Grande and Brooks were photographed kissing in May, sparking rumors that they have reunited.
Interestingly, several reports note that recording artist Big Sean might have played a part in Grande ending her relationship with Brooks.
Big Sean and Grande have collaborated on a number of projects, and on Monday, a fan snapped them on a movie date in Florida. Besides uploading the picture on social media, the fan also captioned it that the singers were getting pretty intimate at the movies.
He wrote, "haha :) they were kissing each other all movie long behind me :p"
The tweet has since been deleted. But it was retweeted a number of times, and many have blamed the Twitter user for allegedly spreading lies.
He, however, defended his action tweeting: "For the people that say im starting drama, id dint mean for this to spread. And if you don't believe that it was them, I'm not forcing or asking ANYONE to believe me. This is my twitter I tweet whatever I want so stop with all this drama."
Only time will tell if there is any truth to the dating rumors. But a source told HollywoodLife that Grande and Big Sean have been friends for a long time, and he is more or less family.
"They've been really great friends for the past three years. Her mom is like his mom. [The dating rumors are] totally not true," the insider said.