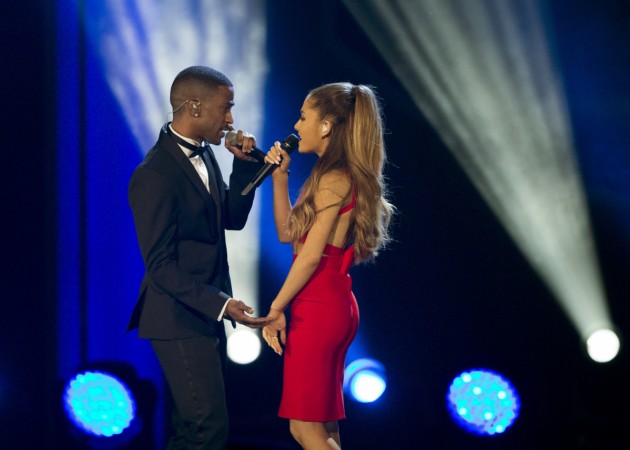 Ariana Grande and Big Sean have apparently called it quits after dating each other for eight months.
In a statement, their representatives said that the split was mutual and the singers remain friends. "They both deeply care for each other and remain close friends," their reps told Us Weekly in a joint statement. "We kindly ask that the media respect their wish for privacy regarding this personal matter at this time."
The split was indeed amicable as early this month the rapper made a cryptic Twitter update that read: "Just know I love u and I care for ya." Grande responded to the tweet, writing, "Love u babes the most. You just can't imagine."
Sources close to the situation told the publication that they ended their relationship a few weeks ago after finding it difficult to continue their romance due to hectic work schedules. "They made the decision to part ways because their conflicting touring schedules would keep them apart over the next year," one source said.
People had been predicting a split for months, ever since a source close to Big Sean told the media that certain antics of the pint-sized singer have been driving him crazy.
Grande's tendency to constantly use baby voice during conversations with Sean is believed to be something he detested. "Instead of saying. 'I'm thirsty,' she'll pout her lips and say, 'I want to dwink a widdle hoosh,'" a friend told Star, according to Oceanup. "Sean thought she was kidding at first, but now he's had it."
Things became unpleasant when Grande used baby voice even when the couple got intimate, the source said.
Big Sean was also not a fan of the "Problem" singer's signature ponytail.
"He's totally encouraging her to wear her hair down more. She's attached to her big ponytail because it makes her feel protected and more confident, but he's making her feel like she doesn't need that. He tells her she's beautiful with the ponytail too, but he's been encouraging her to wear her hair down more, he likes it," the source added.