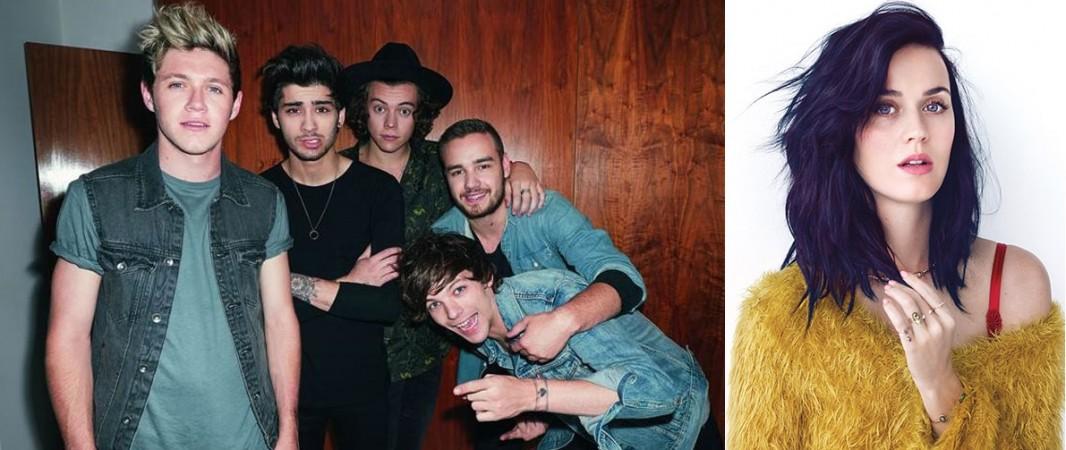 The Australian Recording Industry Association Music Awards (ARIA) 2014 will kick off with the presence of international icons, including One Direction, Katy Perry and 5 Seconds of Summer (5 SoS), on 26 November from 2 pm (AEDT) at The Star in Sydney.
While One Direction and 5SoS will set the stage on fire with their performances, Perry along with Charli XCX will take up the role of presenter at Australian music's biggest night.
ARIA Awards 2014, hosted by David Jones, will be telecast on Channel Ten at 7.30 pm (AEDT).
The music award is said to be the first Australian musical event with international presence and coverage.
"Australian music has been incredibly successful on the world stage so we want to make sure our ARIA awards reflect that success ... and now we have international artists wanting to be here to be part of that," The Sydney Morning Herald quoted ARIA chief executive Dan Rosen.
Last year, ARIA Awards managed to pull 480,000 people to the show and this year the number is expected to set a new record with worldwide broadcast through Fox International.
"This will be our first true international broadcast. Millions outside of Australia will be watching. It looks like being the first year more people outside Australia than inside Australia will watch," said Rosen.
Watch glitz, glamour and behind the scene exclusive of the 28th ARIA Awards on crashthearias.com.