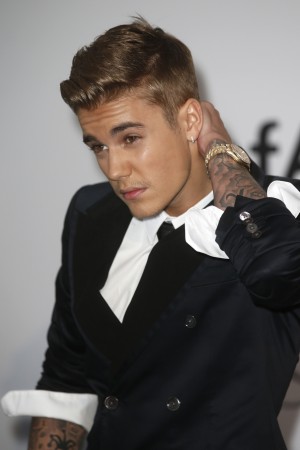 An Argentine court has issued arrest warrant for popular Canadian singer Justin Bieber and has sought the services of Interpol to detain him.
The order, issued on 8 April by Judge Alberto Julio Banos read, "I consider it pertinent to order the immediate detention of the accused."
The arrest warrant is related to summons issued in response to photographer Diego Pesoa's allegation, who claimed that the "Baby" singer asked his bodyguards to lash him while he was trying to take the celeb's photographs outside a Buenos Aires nightclub in 2013.
Court secretary Soledad Nieto confirmed the arrest warrant. "We are asking Interpol for Justin Bieber's detention, anywhere in the world. Since he could not be found for his appearance to testify, we request that he be detained," Express quoted him.
Although the 21-year-old and his representatives were tight lipped over the issue, Pesoa's lawyer Matias Morla said that they will fight for justice.
"Now we just need to wait for the police to find him and bring him. For us, this is a triumph against all those who said this case was a bluff and that we didn't have anything," Morla told Billboard.
However, this is not the first time Bieber has landed up in legal trouble. Last month, former neighbours of the Canadian singer filed a lawsuit against him for offensive behaviour.
In January 2014, the celeb was accussed of throwing eggs at his neighbour's house causing huge damage and the issue was settled after he paid $80,900. After the incident, the "Never Say Never" singer was also sentenced to two-year probation for vandalism. The court had asked him to attend a 12-week anger management course and five days' community service.