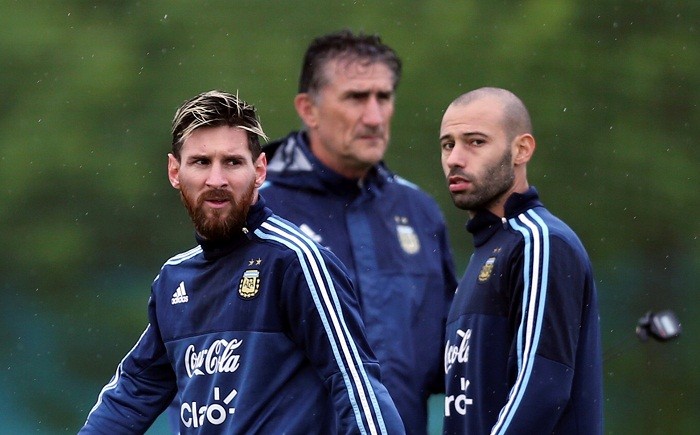 Argentina are one of the heavyweights in world football, but football fans, at present, will doubt it after they look at the current standings in the South America world cup qualifiers. Argentina lie in sixth place, and if they finish in the same position after the qualifying stages are over, it would be catastrophic as they will not feature in the next World Cup in 2018.
Hence, there is a serious need for Argentina players to excel, find their rhythm, confidence and everything back to challenge teams in the competition. Argentina need to get back to their winning ways and they have to start with a win against the formidable Colombia team at Estadio San Juan del Bicentenario in San Juan on Tuesday.
Argentina does not come into this match with huge confidence as they lost to rivals Brazil in their last match. They were outplayed with Brazil scoring three goals past them, which might have lowered their confidence. They need to forget all those results, and hope to play their A game to defeat Colombia, who have been brilliant in the qualifiers and stand third in the table.
There is no doubt about the talent that exists in the Argentina squad with players like Lionel Messi, Gonzalo Higuain, Di Maria, Sergio Aguero, Javier Mascherano, Nicolas Otamendi among others. But, they have not been able to gel as a unit in the qualifiers, which is a major concern.
Argentina have suffered three losses already, but they look for inspiration from their last game against Colombia, which they won in November last year. Colombia, since then, have only lost to Brazil, and they will look to take revenge for their narrow loss, which makes the clash even more interesting.
Though Colombia might not have a host of stars like their opponents Argentina, they do have some established players such as James Rodriguez and also experienced Radamel Falcao, who might have been off-colour against Chile.
To be fair, Colombia were overall a disappointing side in the offensive front against Chile, and James also looked below par. They will also look for Miguel Borja to deliver against Argentina, who want to give the home fans a reason to cheer. With both teams keen to win and move up the table, the contest is expected to be fascinating.
Argentina vs Colombia world cup qualifiers
Date: 15 November 2016
Time: 8: 30 local time (5 am IST, 6:30 pm GMT, 11:30 pm GMT)
TV listings: Sony ESPN (India). TyC Sports International USA (US). TyC Sports Argentina (Argentina). ESPN2 (Australia). Caracol TV (Colombia)