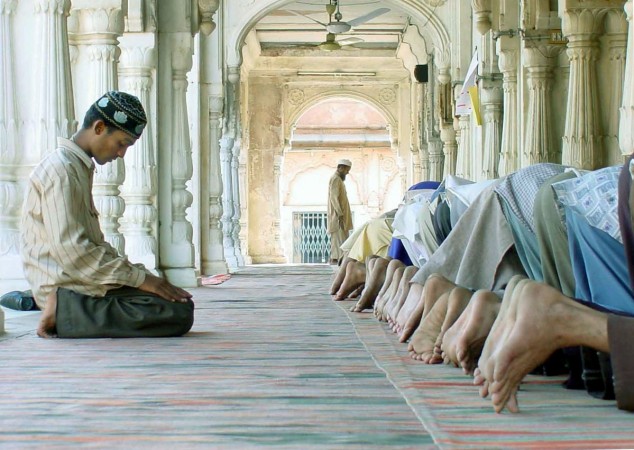 A group of Muslim clerics has sought answers from the Rashtriya Swayamsevak Sangh (RSS) to six questions, including whether it is trying to turn India into a Hindu "rashtra". This, they claim, irritated the saffron outfit which refrained from replying to the questions.
The Muslim delegation led by the Sunni Ulema Council's general secretary Haji Mohammed Salees met RSS functionary Indresh in Kanpur to seek answers to some of the queries raised by the Muslim community. "I came to take reply to these questions being raised in our community," Salees said.
"We had a meeting with senior RSS functionary Indreshji last night during which we asked six questions, but he did not have any answer," Salees told PTI, according to a Zee News report.
Salees said Indresh, who looks after minority affairs in the organisation, was irritated at their questions and asked to call a conference of Muslim organisations where he promised to answer the queries.
Of the six questions that the Muslim delegation asked the RSS pracharak, three inquired whether the group was trying to make India a Hindu "rashtra".
"Our first question was whether RSS considers India a Hindu country. The second one was whether RSS has prepared a format to turn India into a Hindu 'rashtra'. The third one was whether this Hindu 'rashtra' will be according to Hindu religious texts or RSS has chalked out a new philosophy," Salees said.
And the last three focused on conversions that has been taking place in large numbers across India and on the status of Muslims as granted by RSS.
"The fourth question was what they want on religious conversion. The fifth one was what type of 'rashtra prem' (patriotism) RSS wants from Muslims. The sixth one was how RSS views Islam," he said.
"The ultimate result of the 90-minute meeting was they (RSS) asked us to call a 'sammelan' of Muslims and they will reply (to our posers)," Salees added.
Salees said Indresh failed to answer any of the questions. He said he posed all the questions before RSS fearing that Dalits will be barred from all fundamental rights if a Hindu "rashtra" is built, based on Hindu religious texts.
"What do they want from the Muslims? They should sing Vande Matram and bow before the picture of Bharat Mata, which they have visualized? We won't accept it. It is against Islam," he said.
He said his only concern was to get constitutional rights, the freedom that the Indian constitution provides and nothing more.
"I believe whatever be our religion, we should be honest towards the Constitution. Religion is our personal thing. It is not an issue of the nation. We don't even support the statements of All India Majlis-e-Ittehadul Muslimeen (AIMIM) leader Asaduddin Owaisi."
"Those flaring communal passion are not loyal to the country. The country will run on the principles of Gandhiji, it will not run on the statements of Owaisi or Sangh," he added.