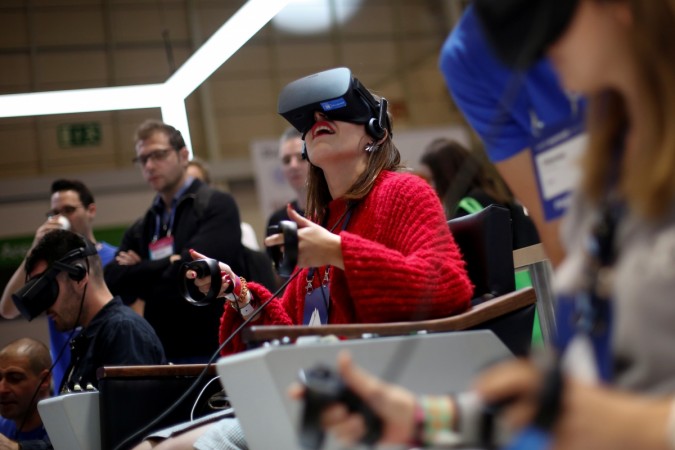 If you are '90s kid' there is a good chance you grew up in an era that played video games on a really old personal computer (PC). From the good old days of Mario, Prince and Cricket 97 to the modern day FIFA 18, GTA, and Need for Speed series among others, gaming technology has completely revolutionized the way entertainment industry functions in the modern world.
Articles about the harmful effects of gaming are undoubtedly rampant on the internet. However, a recent report by Forbes magazine about a new approach to healthcare initiated by a radiologist suggests it's not as bad as it seems.
Dr. Nadeem Parker, a radiologist from Saint Louis University is making good use of gaming technology "to improve human care and tackle medical problems."
Calling gaming technology as 'medicine's new frontier', Dr Nadeem Parker told Forbes, "I started two years ago 3-D printing organs—the heart, kidneys, etc. I started off doing it for pediatric congenital heart patients. The technology works by taking CT scans, which are normally multiple layers of 2D scans, and importing them into a volume viewer".
He further added, "So it basically takes all of the 2D images and renders a 3D image." Terming it 'the science of healing,' Parker claims virtual and augmented reality are the way forward in healthcare.
Today, doctors at Saint Louis University are utilizing virtual reality to look through the human body as it makes it easier to visualize the organs. Parker further corroborates his stance on including gaming technology into medical practices as he claims it will help the surgeons to envision the patient in a detailed 3D view providing them with a better understanding of the body.
The radiologist is perhaps exploring a whole new approach by making use of gaming technology in healthcare. However, only time will tell if it is indeed the future of healthcare technology.