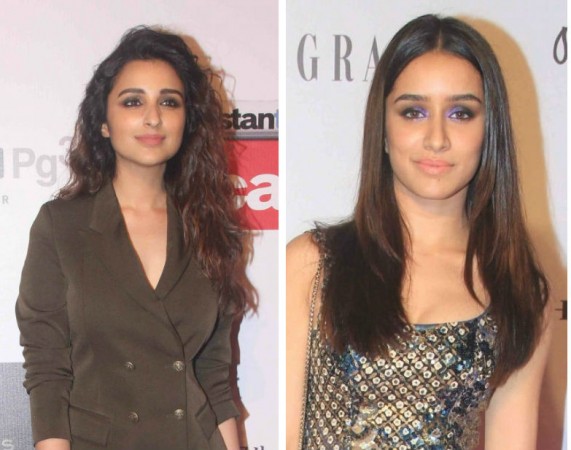 Shraddha Kapoor and Parineeti Chopra are reportedly having a clash, and it is regarding the chance to perform at the big platform of Justin Bieber concert in India.
Also read: Parineeti Chopra indirectly mock Alia Bhatt, Shraddha Kapoor for their singing?
Both Shraddha and Parineeti want to sing songs during the concert to promote their upcoming movies Half Girlfriend and Meri Pyaari Bindu, respectively, according to DNA.
The report said that the two actresses are trying hard to convince the organisers to give them exclusive time slots to perform at the big event. However, the concert schedule is too tight, and can be allotted to only one of the two divas, the report added.
Justin Bieber's tour to India has been making a lot of noise, as reports of different Bollywood celebrities performing at the event have been coming up. Earlier, it was reported that Sonakshi Sinha will have a singing performance at the event, following which she was engaged in a Twitter fight with singer Armaan Malik.
Armaan had expressed his opinion on Twitter saying that actors should concentrate on acting, and leave such singing platforms for the genuine singers. In return Sonakshi had tweeted back saying that there should not be any limitations in the creative field. However, the issue was put to rest after Sonakshi clarified that she will not be performing at the event.