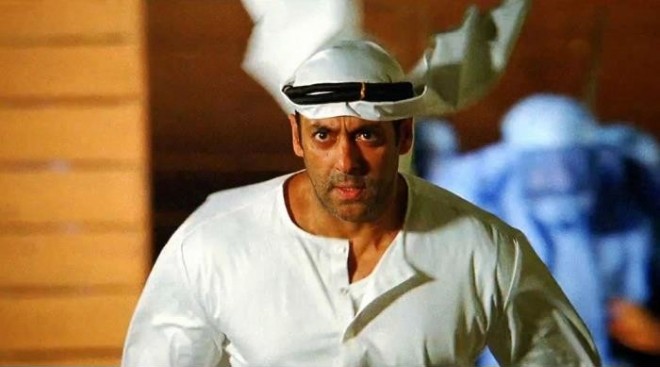 Salman Khan's alleged relationship with Romanian actress Iulia Vantur has reportedly hit rock bottom, owing to objections from his family.
Salman's growing proximity with Iulia was all over the news with reports of the duo enjoying quality time during the shoot of his film "Mental" in Hyderabad. The "Dabanng" star was even clicked with Iulia picnicking at the shoot. (see Salman Khan Spotted With Iulia Vantur at Picnic)
However, the Mid-Day tabloid quoting a source reported that the actress' past has botched up their romance.
"apparently is married to a Grammy nominated musician Marius Moga. When she was confronted about it, she kept denying the allegations. That was when Salman's family decided to step in and take charge of the situation," the source said.
Another report stated that Iulia was not comfortable with Salman's legal hassles (the hit-and-run case) and decided it was best to gradually move out of the situation.
Salman and Iulia's relationship had caused quite a stir in recent months. The duo was even clicked together at a domestic airport while trying to dodge the media. In another occasion, Salman had reportedly sent his luxury car to drop her to a hotel, while he boarded a humble taxi.
It can be deduced that the break-up was the possible reason for Salman's low profile this Eid. The actor didn't even throw any Eid party when the entire Bollywood fraternity descended to Shah Rukh Khan's residence for a celebration. Salman even stayed away from the media during the festive season.
The source also informed the tabloid that Salman was seen in the company of close friend Babba Siddiqui at a restaurant and club during Eid.
According to insiders, Iulia was recently seen leaving the country for her homeland.