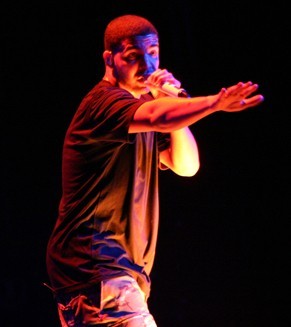 Ever since his relationship with Rihanna went south after briefly dating for a few months, Drake has been reportedly trying to nurse his heartbreak with some help from his good friend Nicki Minaj.
Drake and Minaj have been friends for a long time, and a recent OK!Magazine report stated that Minaj is not happy that Rihanna dumped Drake.
Drake and Rihanna, who had been having an on-again, off-again relationship for a few months, finally called it quits in May. Although the exact reason for the split is yet unknown, reports suggest that Rihanna was not ready for a commitment.
"Drake has been pretty down since Rihanna dumped him," a source told OK!Magazine, according to HollywoodLife. "She really broke his heart. Nicki wants to call Rihanna out on it. She's very protective of Drake."
"Nicki thinks Rihanna needs to step down from her pedestal," the source said.
Minaj's protectiveness of Drake has led to many speculating that the pair might be more than friends, especially after Drake once rapped about "Me and Nicki gettin' married today."
Early this month, Minaj too spoke about her ideal mate and about the fantasy of running away and getting married to Drake. "One day I will run away with Drake and get married, but right now it's just a fantasy," she told i-d.
Drake has often spoken about his love for Minaj, and at one point, even confessed to having a crush on her.
"Me and Nicki have a really playful relationship," Drake told DJ Envy back in 2010, according to MTV. "When I was on tour ... I saw Nicki for the first time and, like, literally fell in love. She had this snap-back hat on that said 'Minaj.' She used to wear that every single day. She was like a theater student and she was so cold at rapping."
"I've always really, actually, really had a crush on her, always really loved her, and she's always just looked at me as, like, her little brother."
It is not immediately known if Minaj's sisterly affection for Drake has turned into love.
However, it wasn't always a smooth sailing for Drake and Minaj. There was a time when the two weren't even speaking to each other. Although the pair did not elaborate on what went wrong, Drake admitted in an interview that it was because of something he did.
"I'm honest. I make mistakes. I'd be the second to admit it/Think that's why I need her in my life, to check me when I'm trippin'," Drake admitted, according to MTV.