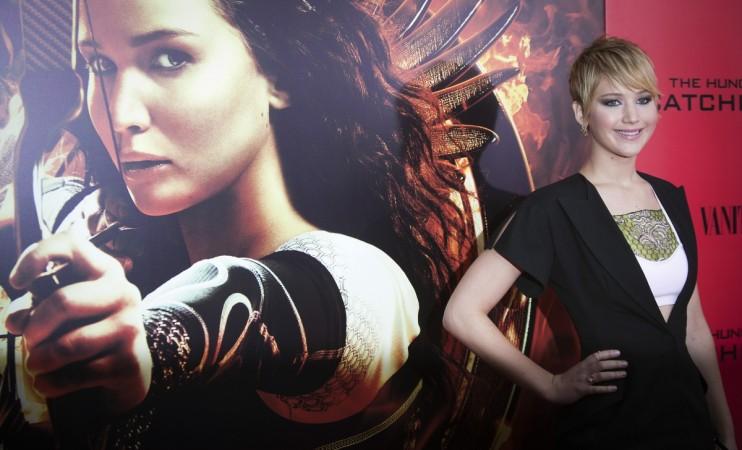 Nicholas Hoult is reportedly hoping to rekindle his relationship with former girlfriend Jennifer Lawrence, now that she has allegedly called it quits with Coldplay frontman Chris Martin.
Hoult is believed to be so keen on reuniting with Lawrence that he ended his relationship with his "Equals" leading lady, Kristen Stewart, claims a new report in the 15 December issue of Life & Style magazine.
"Nick and Kristen talked about it and decided to cool things off. It wasn't a bad split. … It actually ended in October," an insider told the magazine of Hoult and Stewart's romance, reported the US edition of International Business Times.
"Nick is still in love with Jennifer," said the insider. "You can hear it in the way he talks about her. She's the love of his life."
It is not immediately known if Hoult and Lawrence would get back together, but the possibility of that happening shouldn't be ruled out. Lawrence and Hoult first got together during the filming of "X-Men : First Class" in 2011. However their busy schedules got in the way of romance and soon the duo called it quits after close to two years.
But Hoult and Lawrence couldn't stay away from each other for long, as they reunited while filming "X-Men: Days of Future Past" last year. However, that time too, the reunion was short, and soon Lawrence was seen out and about with Gwyneth Paltrow's estranged husband, Martin.
And now that Lawrence and Martin are no longer an item, reportedly due to Paltrow's interference in her husband's life, Hoult feels he still has a chance with his former girlfriend, source said.
"Hoult still adores Jennifer and so do his family. He's been calling her and they've been speaking regularly on Skype. Their relationship is getting closer and his family would love for them to get back together," a source told The Daily Star, adding that they got in touch after Lawrence's nude photos leaked online in October.
"Their split was never bitter and they only ended things because they were struggling to see each other enough."
The duo will soon be filming "X-Men: Apocalypse" and they are reportedly looking forward to spending time together.