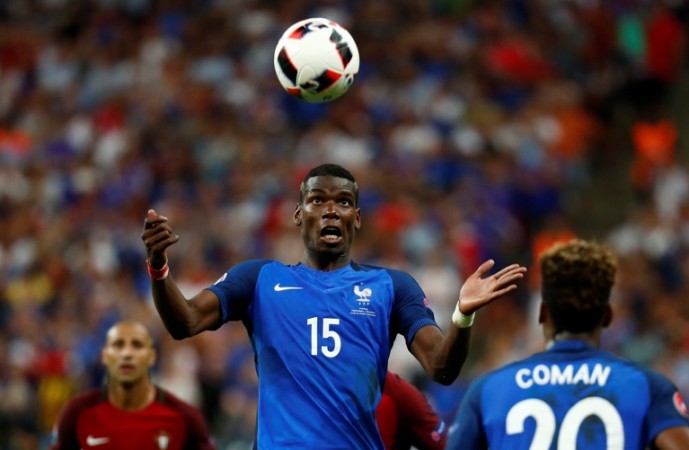 With every passing day, the transfer fee of Paul Pogba plus the add-ons keeps rising. The question remains now is how long Manchester United would be willing to go to get their former midfielder back from Juventus this summer despite all odds.
According to reports on Monday, the Red Devils have submitted an offer of €110m (£92m) to the Italian side to sign up the player. Further reports added that the Premier League side are willing to meet Pogba's £11m-a-year salary request and also allow the France star to keep his share of the sponsorship and image rights.
Not only that, Pogba's agent Mino Raiola is also demanding 20% share of the transfer fee in order to speed up the negotiation between his client and Manchester United. In total, the total cost for United to acquire the player over a five-year-contract shoots up to over £175m.
Comfortable one for Jose Mourinho's side? Only time will tell.
Juventus are close to make official the signing of Argentine striker Gonzalo Higuain from rivals Napoli for a deal worth €95m (£79.1m). This definitely brings up speculations that the Italian club would be looking to get the money back following the sale of a big name from the club this summer.
Pogba is also reportedly keen to be a part of Jose Mourinho's set-up at Manchester United. While the transfer saga has hit headlines all across the world, Juventus coach Massimiliano Allegri is not at all interested in giving his opinion on the ongoing development.
"I am not going to talk about the transfer market news we are just here to get ready," said Allegri ahead of their preseason game against Tottenham Hotspur in Australia on Tuesday. "The club is going to talk about the transfer market and they are doing very well so I am happy in that regard."