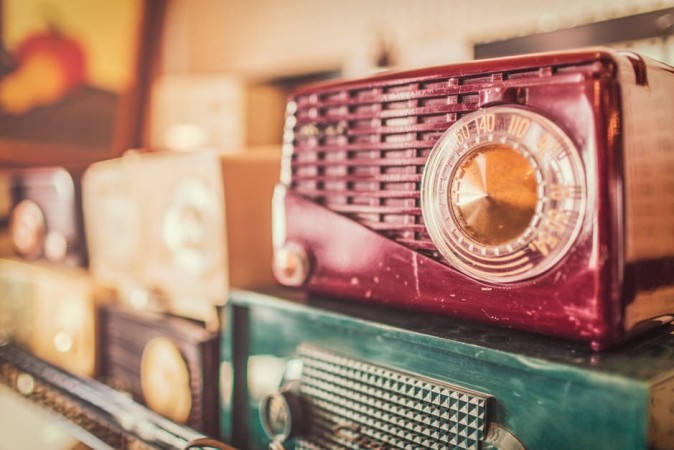 At a time when the debate on freedom of expression has taken a centre stage in the country, the Jammu and Kashmir government has passed a controversial order describing the content being aired on private FM radio stations as 'vulgar and political appeasement'.
The order, which was recently issued by the State Information Commission Director, states that the FM radio stations have become political podiums under the garb of entertainment. Moreover, the FM radio stations are broadcasting content that is vulgar in nature.
The order further says that the FM radio stations keep inviting bureaucrats and politicians to their talk shows while also airing news and current affairs related programmes which they are not authorised to under the Grant of Permission Agreement.
"Since broadcasting of such violated the All India Broadcasting (AIB) code as AIB doesn't permit anything obscene or defamatory," the directive states.
The state government has also asked the district administrations to take necessary action against the FM radio stations.
"Now, therefore, taking cognisance of the reports about the mentioned violations, it is requested to take necessary action in the light of the guidelines framed by the Ministry of Information and Broadcasting, Government of India," the order said.
Although the private FM radio stations have not clearly come clear over the new censorship directive, while some have outrightly refused to comment on the issue, the buzzword is that all the FM stations may come with a joint statement sometime soon.
One of the FM radio stations, Red FM, has apparently said that all their programmes are aired as per the AIB code.
The directive comes months after the Kashmir valley witnessed a boom in the private FM radio stations with many national broadcasters venturing in the valley, earlier his year.
Prior to that, there was only one private FM radio station on air along with the government radio channels.
The springing up of new FM radio stations promised to offer a variety of entertainment to the listeners. One particular chat show which is currently being aired by Radio Mirchi, 98.3 FM talks about the intimate relationships and is quite popular in the valley. Although the show hit it off with the young, there were apparently some objections raised by the religious leaders in a conservative set up like Kashmir.
Sources told International Business Times, India that the hush is being maintained by radio stations because they do not want to upset the government especially those who have just started.
"However, the content monitoring and regulation by the government is a serious concern and a direct attack on the freedom of expression which should be jointly fought by all the stakeholders," a leading radio professional stated.