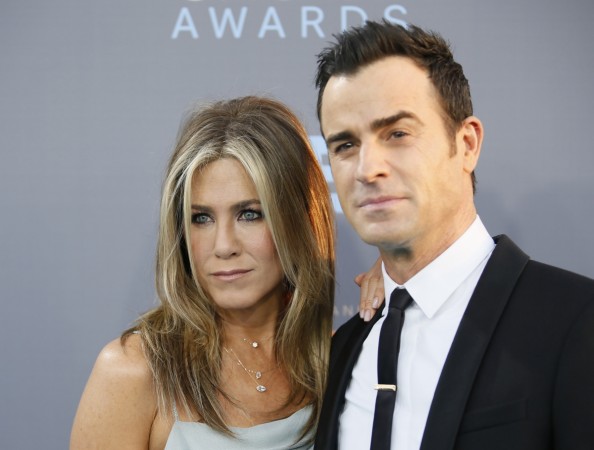 "Friends" actress Jennifer Aniston is said to be having problems with her husband of less than a year, Justin Theroux.
According to a new In Touch magazine report, which has since been slammed by Gossip Cop, the duo is currently leading separate lives. Supporting its claim of trouble in their marriage, In Touch pointed towards Theroux's Instagram feed as proof of a discord between the two as Aniston is "hardly ever pictured."
"Justin's apathetic when it comes to marriage," a friend told In Touch magazine. "He's a guy who was meant to be single."
Reportedly, the couple has been fighting constantly for everything from where they live to how much time they spend together. This is one of the reasons why they have decided to put their plans to adopts twins on hold, according to In Touch.
"She and Justin were halfway through the process of adopting twins — a boy and a girl – and were hoping to bring the kids home in the next couple of months, but their plans came to a halt when they started having problems," claimed the insider. "She'd even built a nursery in her Bel Air home."
Meanwhile, putting an end to divorce talks, Aniston recently opened up to Harper's Bazaar saying she's happy in her married life. Reacting to why her husband doesn't put up her pictures on his Instagram feed, Aniston said: "We work so hard to maintain some sort of life and privacy. Why would we intentionally put ourselves out there?" Gossip Con reported.
Aniston and Theroux got married in a private ceremony seven months ago. The duo exchange vows in front of more than 70 guests, including friends and family members, at their Bel Air, California, home in August 2015.