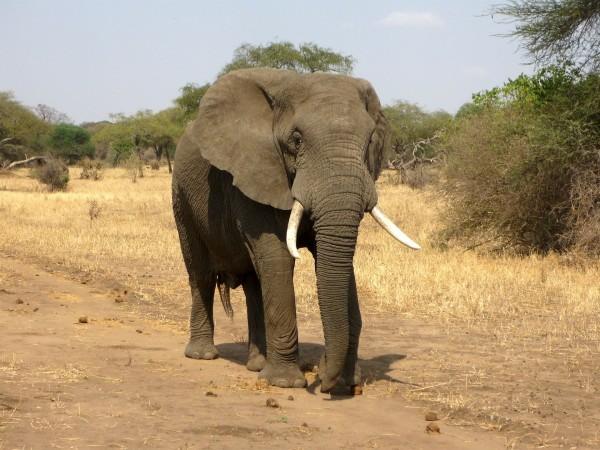 Man-animal conflicts get more gruesome with each passing day and now, a new pattern of cornering and killing animals by using heavy machines has emerged in the country, adding more concern to the animal rights activists.
On Tuesday (July 25), a rogue wild elephant which had spread enough terror in Munnar in Kerala was allegedly killed with an excavator at Chenduvara in the same state. Forest officials had said that the death of the elephant was not normal and they seized the excavator and detained the vehicle's driver. Before its death, the tusker on the rampage was seen destroying vehicles of Kannan Devan Tea plantations and also a local church. The tusker was drove away on Monday, July 24, with the help of the excavator and it was found dead a day later.
In March, a similar incident had taken place in the Nainital zoo in UP where an eight-year-old tiger, which was tranquilised and captured with the help of a heavy earthmover, died. The National Tiger Conservation Authority launched a probe into the incident which allegedly saw violations during the animal's rescue.
Like the elephant which went on rampage in Kerala, the tiger had killed two persons in Bailpadav range of Ramnagar forest near the Corbett Tiger Reserve. Wildlife activists had alleged that the tiger could have died because of injuries caused by the rescue operation with the earthmover.
The mishandling of animals by using big machines is a shocking exercise which has emerged of late. There have been instances of shooting and lynching of wild animals but to deal with them with large machines is something new and needs an urgent redressal.
The issue of man-animal conflict is gradually taking a macabre shape. Between 2004-15, while only 117 out of 685 elephants died of ageing, 660 people were killed in animal attacks in the same period. The elephants died because of electrocution or hit by trains while the human beings and their properties were killed by animal attacks.
Are we doing enough to address the issue and demarcate the territories for either side to live safely?