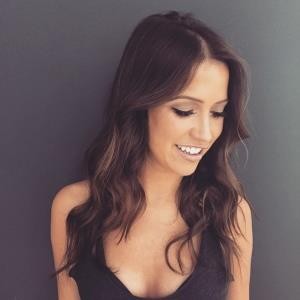 Kaitlyn Bristowe, the star of season 11 of "The Bachelorette", is reportedly not the down-to-earth simple girl that the show has portrayed her to be.
According to a new report, Bristowe has a scandalous past that includes a lot of racy pictures and boyfriends, and producers of the show are said to be trying their best to put a lid on details about her past making it to the media.
"It was only a matter of time before one of Kaitlyn's exes came forward with stories about her crazy past," an insider told OK! Magazine. "These photos could prove to be a nightmare for producers who are desperately trying to make their Bachelorette seem like a sweet girl who's afraid of having her poor little heart broken," the source explained.
However, Bristowe's rather forward nature was revealed in an extended promo released last week that showed her getting intimate with one of the contestants on the show. Bristowe, who has not shied away from making out with the majority of contestants, is said to have had sex with a suitor after just a few dates.
Defending her action, Bristowe recently explained to ET's Nancy O'Dell that she doesn't think it's inappropriate to get intimate when one is trying to build a relationship.
"I don't think that's a crazy thing to sleep with somebody when you're trying to be in a relationship with them. I'm a 30-year-old woman and I make my own decisions and intimacy to me is a part of every relationship and I don't know why everyone is so shocked by it. It's 2015," Bristowe said, according to Fox News.
When fans called her out for making out with almost all the contestants, she echoed a similar sentiment, tweeting: "I dare any woman or man, to not kiss the opposite sex when looking for a life partner. Ps it's #thebachelorette."
Season 11 of "The Bachelorette" starring Bristowe airs Mondays on ABC.