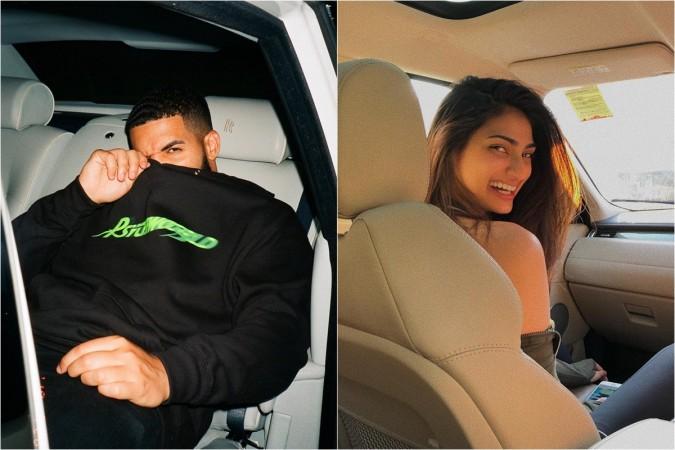 Fans were left in utter shock when Drake, the man behind the viral Kiki challenge, commented on Athiya Shetty's Instagram post a few days ago. In the post, the Mubarakan actress wished her dad Suniel Shetty on his 57th birthday by sharing a throwback picture. The Canadian singer called Shetty a 'legend'. After seeing his comment, people started wondering how in the world does Drake know Athiya in the first place?
People even googled for Athiya and Drake to know about their relationship. Adding fuel to the fire was Varun Dhawan's comment in which he asked Athiya that he didn't know that she was the Kiki. To which Drake replied with the lyrics of his popular song In My Feelings (Kiki, Do You Love Me). Their online flirting sparked rumours of Athiya and Drake dating. However, a source close to the actress has laughed it off.
"Drake and Athiya are friends. They met each other about a year ago in at a restaurant in London. Athiya was with her friends and Drake was with his. The two hit it off after Drake reached out to Athiya a few days later. They keep in touch and this is not the first time that Drake has commented on Athiya's posts. Guess Varun's comment made everyone sit up and take notice, but he was just being funny," the source was quoted as saying by The Times Of India.
The source added that Drake and Athiya are friends and there is nothing more to that.
"The Kiki bit is all in good humour. It should not be blown out of proportion," the source said adding that Suniel and Drake know each other, but the Mohra actor had no clue what Kiki meant.