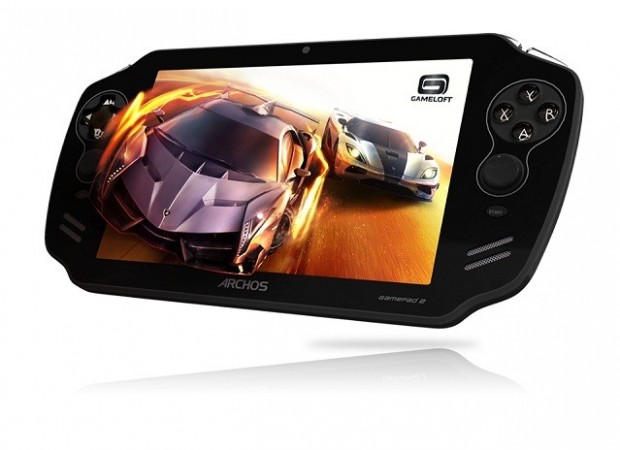 Making an addition to the Android gaming device, Archos has now introduced GamePad 2.The game pad manufacturer has improved the device in a lot of ways to take the gaming world a little further.
The new gaming gadget will come with a display of 7 inch HD IPS screen, with a screen resolution of 1280X800 along with a quad-core processor clocked at 1.6GHz A9 processor.
The gaming giant has skipped to Android 4.2 Jelly Bean and stepped up from the previous model, which carried Android 4.1. This time Android has been certified by Google and comes without any skins or overlays that could have slowed down the system. Android 4.2 is said to have a smoother interface along with multiple user accounts and an improved system of messaging.
Archos GamePad 2 will carry a 2GB RAM and will have two variants of 16GB and 32GB. Along with this, the device will also have a microSD card slot, which will allow the gamers to extend their internal storage capacity up to 64GB.
The new GamePad 2 will include some of Google mobile services applications such as Gmail, YouTube, Hangouts, Chrome, and Drive as well.
The gamers will also have access to Google Play Store, which has more than 1 million applications and games available for download.
This time the French company has improved the buttons on the console compared to the predecessor. The new game pad features "more precise, incurved dual thumb-sticks, double buttons on each shoulder, a single part directional pad and a vastly improved button click-feeling for a better gaming experience," Archos said on the official site.
The new GamePad also includes the Wireless display technology.